Zizzi closed after Russian MI6 spy left critical
Sergei Skripal, 66, was convicted in Russia of passing state secrets to Britain. He was later given refuge in the UK as part of a spy swap.
He and a woman in her 30s, who is believed to be known to him and is also critically ill, were found "unconscious on a bench" at The Maltings shopping centre in Salisbury on Sunday afternoon, police said.
The pair did not have any "visible injuries", Wiltshire Police's Temporary Assistant Chief Constable, Craig Holden, added.
They are in intensive care at Salisbury District Hospital. Patients are being told to attend appointments as normal unless advised otherwise.
Firefighters were reportedly called to both the shopping centre and the hospital to decontaminate some areas.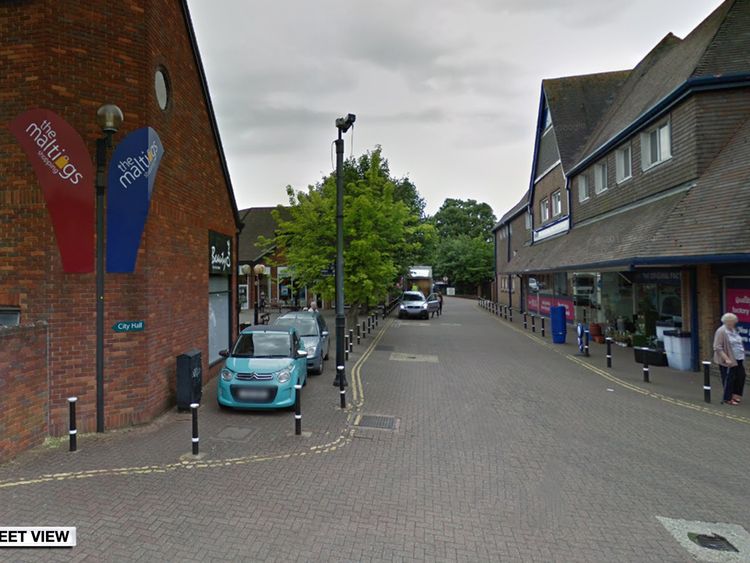 While a major incident has been declared and "extensive inquiries" are underway, detectives are as yet "unable to ascertain whether or not a crime has taken place".
Mr Holden said a counter-terrorism incident had not been declared, and that officers have access to a "wide range of specialist resources and services".
A risk to the wider public does not "currently" exist. Anyone with information should call 999.
Mr Skripal, a former colonel within Russian military intelligence, was sentenced to 13 years in prison in 2006.
He was one of four convicts given a pardon, and one of two sent to Britain after a spy swap in 2010 – described as the largest since the Cold War.
A spokesman for the Russian embassy said: "Neither relatives nor legal representatives of the said person, nor the British authorities, have addressed the embassy in this regard."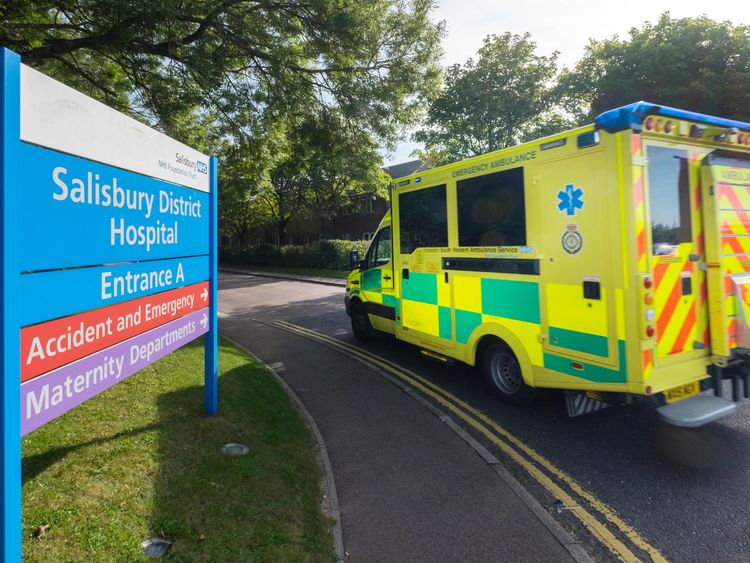 Sky News' Defence Correspondent, Alistair Bunkall, said toxicology tests were not expected back on Monday night.
It is fair to assume the security services are "involved", he added. It is also likely that Mr Skripal has received security guidance.
Anyone exposed to the unknown substance has been decontaminated, "as is standard practice in situations like this", a spokesman for Public Health England (PHE) said.
"Scientists from PHE's Centre for Radiation, Chemical and Environmental Hazards will continue to assist the response and review information as it becomes available," he added.
More from Wiltshire



Two people critical in Salisbury Hospital after exposure to 'unknown substance'




Parachute trial: Sergeant accused of attempting to murder wife 'wanted out of marriage', court hears




Police end inquiry into claims girl, 7, hit in Tidworth park




Three men jailed for turning nuclear bunker into £2m-a-year cannabis factory
In 2006, Russian dissident Alexander Litvinenko died after drinking tea laced with radioactive polonium-210 at a London hotel.
In 2016, a public inquiry concluded that his killing had "probably" been carried out with the approval of Russian president Vladimir Putin.