Zelensky thanks Guterres for his efforts to evacuate citizens from the Azovstal steel mill in Ukraine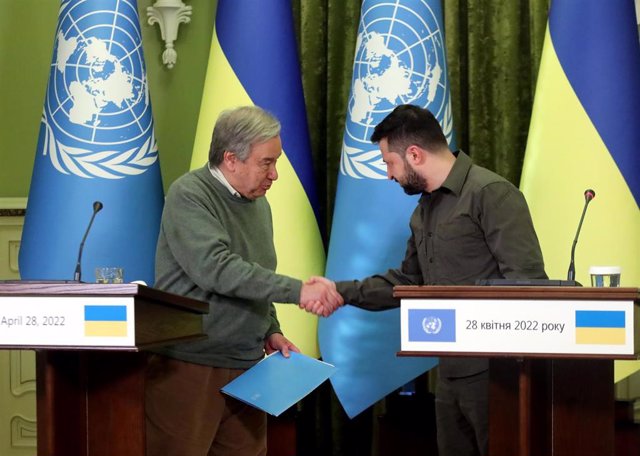 Follow live the latest news about the war in Ukraine
The President of Ukraine, Volodimir Zelenski, held a telephone conversation this Wednesday with the Secretary-General of the United Nations, António Guterres, and thanked him for the UN's efforts to carry out the evacuation of civilians at the Azovstal Steel Plant in the Ukrainian city of Mariupol.
Zelenskyy also informed him about the successful completion of the first phase of evacuation, during which at least 121 people left the steel mill, and expressed confidence that the operation will continue successfully in the coming days.
"The whole world has learned of the role of the UN and the International Committee of the Red Cross (ICRC) in this matter. This has shown that international organizations can be effective," stressed the President in a statement by the Presidency of Ukraine.
The President of Ukraine has shown his gratitude to the United Nations and the International Committee of the Red Cross for "progress in the most difficult humanitarian crises". Zelenskyy has appealed to the UN Secretary-General to help evacuate all the wounded from the Azovstal steel plant.
"The lives of the people who remain there are at risk and they are all important to us. We ask for your help to save them," said the President of Ukraine.