Yours for a pound: The firms sold on the cheap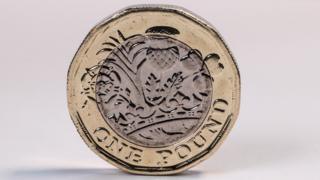 DIY chain Homebase has been sold for just £1, after its Australian owner Wesfarmers decided to abandon its disastrous foray into the UK.
Wesfarmers paid £340m for the retailer two years ago, but losses and other costs will bring its total bill to about £1bn.
The chain is being bought by restructuring specialist Hilco, which rescued music chain HMV in 2013.
The £1 price tag reflects the company's negligible value, but Homebase is far from being the first firm to be sold for £1 by an owner wanting to ditch a loss-making business.
Here are a few more:
BHS
In 2015, Sir Philip Green sold the BHS department store chain for £1 to an investment vehicle called Retail Acquisitions run by Dominic Chappell.
BHS, which collapsed the following year, was part of his Arcadia Group that includes TopShop, Burton and Evans.
The decision proved to be ill-fated for Sir Philip: last year the Pensions Regulator said he sold BHS to avoid responsibility for its insolvent pension schemes if the firm went bust.
City Link
Loss-making courier firm City Link was bought by investment firm Better Capital for £1 in April 2013.
But it collapsed on Christmas Eve 2014 and administrators from Ernst & Young said the £40m that Better Capital had put into City Link was not enough to turn it around.
The founder of Better Capital, Jon Moulton, later denied the firm's collapse had been mishandled.
Reader's Digest
Better Capital also spent tens of millions trying to revive the UK division of the magazine once routinely found in doctors and dentists' waiting rooms across the length and breadth of the country.
It paid £13m for the publisher in April 2010 but admitted defeat just under four years later and sold it for £1 to Mike Luckwell, a venture capitalist who was once the biggest shareholder in WPP.
Swansea City and Chelsea football clubs
After Swansea City FC was relegated to the third division in 2001, the Welsh football club's owners sold it for the princely sum of £1.
The owners, Ninth Floor, had paid £100 for the club four years earlier, but had also shelled out £500,000 to pay off debt.
In a similar vein, businessman Ken Bates paid a token £1 for Chelsea way back in 1982 – but also took on debts totalling some £1.5m.
It proved to be a rather shrewd investment: 21 years later Roman Abramovich bought the west London club for £140m. At the time it was the biggest takeover in British football history.
However, the club did not make a profit until 2012 – and even then it was a mere £1.4m.