Yours for £400: Royal wedding guests cash in on goodie bags
From within the grounds of Windsor Castle, 1,500 members of the public watched the arrival of Prince Harry and Meghan Markle and their guests, then later the carriage procession after the service.
As a reminder of the day, each were given a canvas goodie bag with Harry and Meghan's initials on.
But it appears some of the guests have decided they can make a quick buck out of the bags, which contained a wedding programme, fridge magnet, large chocolate coin, a tin of shortbread, a bottle of Windsor Castle water and a 20% off voucher for the castle shop.
Sky News has found several people selling the bags, complete with goodies, on eBay, just hours after the happy couple married in St George's Chapel.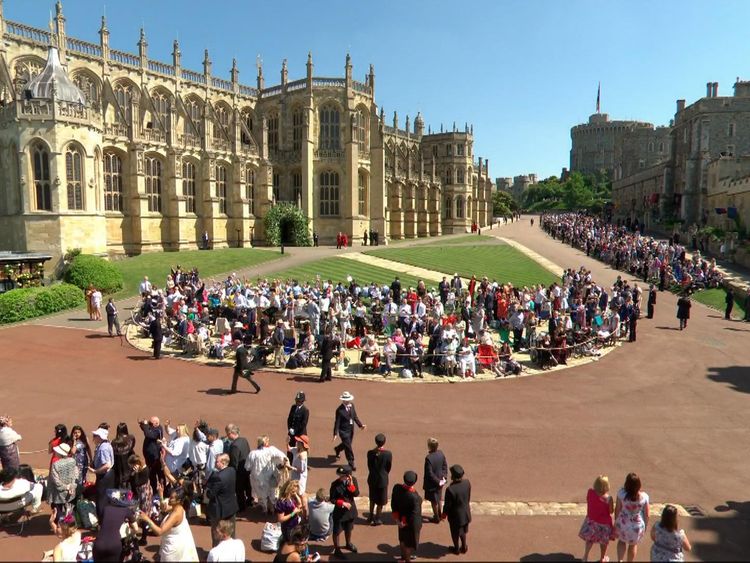 Some of the items have reached a price of more than £410.
Meanwhile, other bags were pictured with their contents neatly laid out on tables in the grounds of Windsor Castle with St George's Chapel in the background.
One seller said: "Buy a piece of history and memorabilia to celebrate a momentous special day for Britain and the royal family."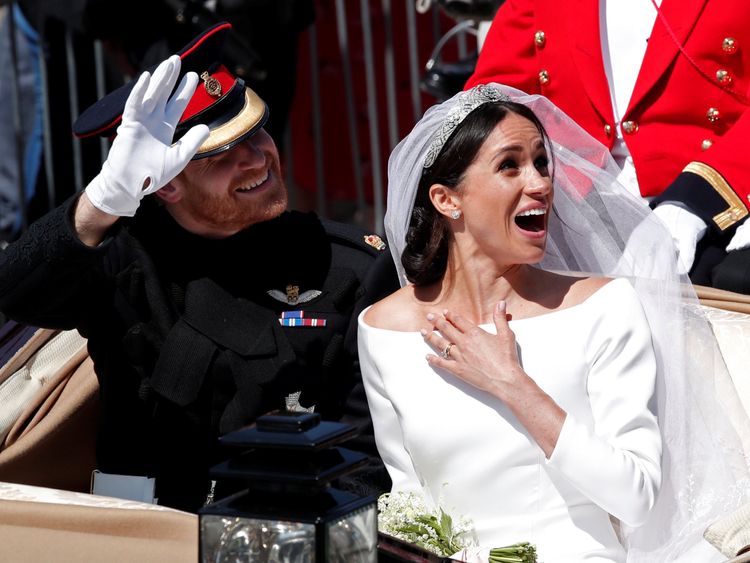 Another eager seller said: "I'm happy to send the gift bag internationally if your [sic] happy to cover the postage."
Buyers keen to get their hands on the commemorative memorabilia have been bidding since the evening of the royal wedding.
As the new Duke and Duchess of Sussex partied away at their evening reception, one seller sparked a bidding war as the price of their goodie bag went from £30 to £60 in half an hour.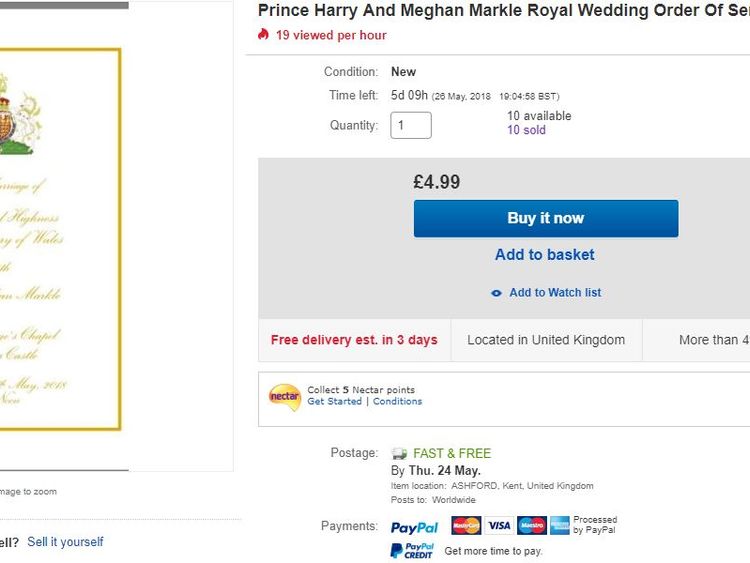 By Monday morning the seller had a price of £411.
Also being sold on eBay is a PDF of the Order of Service, with 10 people so far having bought one for £4.99 – despite anybody being able to download one for free from the Kensington Palace website.
Most of the 1,500 public guests were invited to the wedding in recognition of their strong leadership, service to their communities or work for charities the couple have a close association with.