Xi orders the Chinese military to help fight the coronavirus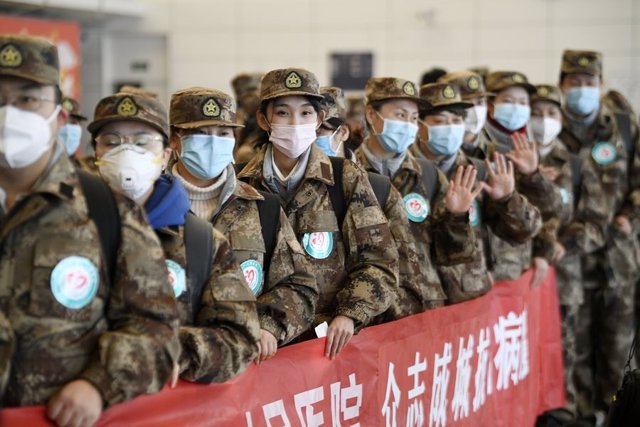 Chinese doctors prepared to fly from Yinchuan to Wuhan to fight the outbreak of the coronavirus – XINHUA
BEIJING, Jan. 29 (Xinhua / EP) –
The president of China, Xi Jinping, has ordered this Wednesday the Armed Forces to help combat the outbreak of the coronavirus, which has already left more than one hundred dead and thousands affected in the Asian giant.
Xi has urged them to "take responsibility for contributing to winning the battle against the epidemic of the new coronavirus," within the framework of a class to the uniformed on how to prevent and control the disease.
The Chinese Government has created a special team dedicated to curbing the coronavirus and has practically besieged the city of Wuhan, the zero zone, to prevent the outbreak from spreading, although until now it had only mobilized civilian personnel.
At least 132 people have died and 5,974 are infected in 31 Chinese provinces, as reported by the Health Commission of the Asian giant. The coronavirus outbreak began in the Chinese city of Wuhan, although it has already spread to other countries in Southeast Asia, as well as to America, Africa and Europe.