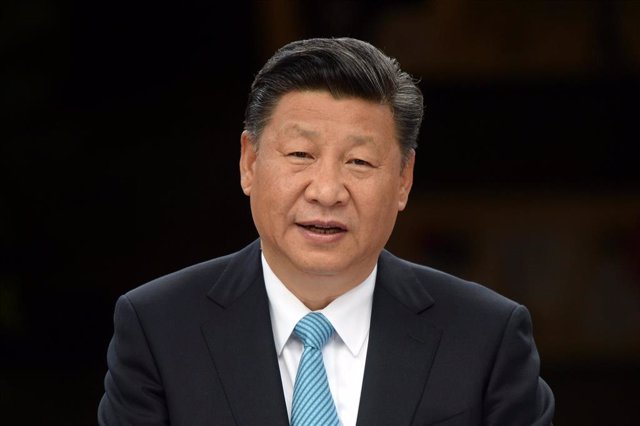 The president of China, Xi Jinping, at an appearance in Berlin – Maurizio Gambarini / dpa – Archive
MADRID, Feb. 14 (EUROPE PRESS) –
The president of China, Xi Jinping, has criticized this Friday the system of emergency response to health of the Asian giant and has requested its revision in the framework of the fight against the outbreak of the coronavirus, which has left 1,383 dead in the country and more than 64,000 infected worldwide.
Xi Jinping criticizes China's emergency response system and asks for its review
"We must win this battle against contagion by believing in science and taking decisive action," said the leader, who has urged to improve legislation on public health.
After holding a meeting with several senior government officials in Beijing, the capital of the country, Xi stressed the importance of launching "long-term measures." To do this, he has asked to "learn from what happened", in order to "strengthen the areas in which weaknesses have arisen."
The Chinese leader has taken the opportunity to request, in addition, a review of laws on the prevention and treatment of infectious diseases, as well as legislation on the protection of wildlife and wild animals.
In this regard, he has expressed the need to promote a law on biosafety and has asserted that the outbreak of the coronavirus, whose epicenter is located in the city of Wuhan, constitutes "a great test for the government system at the national level and its capacity".
For the president, the system is "insufficient": "We are not sufficiently prepared for a catastrophe, risk studies, research and in-depth management for emergencies of this type are not being implemented."
"There is inadequate supervision, so alert systems must be reinforced," he said.
The management of the crisis, which began in the central province of Hubei last December, has raised numerous criticisms from public opinion. Many wonder if the response given by the government at the local level has been sufficient and criticize the lack of transparency.
On Friday, authorities revealed that a total of 1,716 health personnel are infected and that six doctors have died from the virus. Thus, they have blamed the problem on the lack of medical material when the epidemic began.