WWI soldier's 103-year-old chocolate found
Troops serving in France during the first Christmas of the First World War were given the Colonies Gift Tins which were made in Mansfield, Nottinghamshire.
One of the tins was found in a collection belonging to Leicestershire Regiment soldier Richard Bullimore.
Only one of the 10 bars was eaten and the tin is now to be sold at an antiques auction organised by Scunthorpe-based auctioneers Eddisons CJM.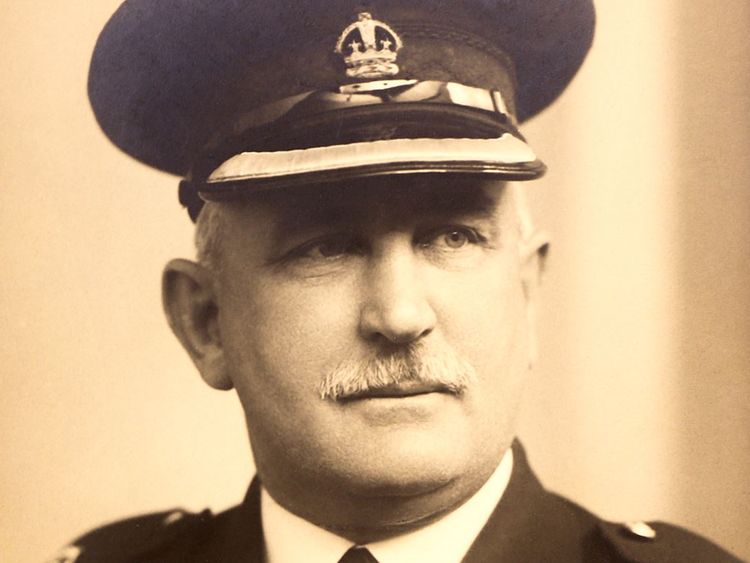 The company's Paul Cooper said: "The tin was made by Barringer Wallis & Manners of Mansfield, one of the world's leading manufacturers of decorative tinwear.
"The colonies chocolate was sent to troops in that first winter of the war. Trinidad, Grenada and St Lucia provided the cocoa. Cadburys made the chocolate bars.
"Even the container is rare but to find the chocolate still inside is just unreal."
He said the chocolate looked in good shape, "although I have to admit that I wouldn't be tempted to give it a go, even if the experts say that chocolate seldom becomes really dangerous over time but it does lose its flavour and texture."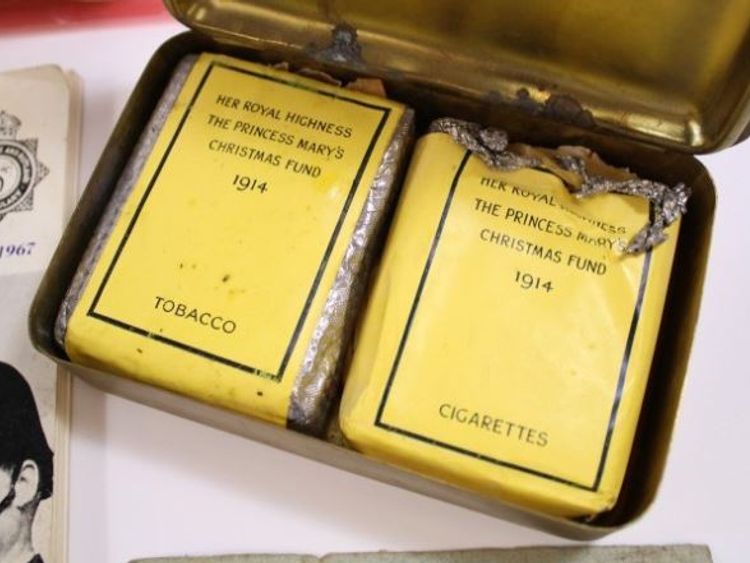 Richard Bullimore was also given a Princess may tobacco box containing cigarettes, tobacco and matches.
Mr Cooper said: "Almost all the contents of that are still there. Just three cigarettes are missing."
The main reason the chocolate and cigarettes were never consumed was because Cpl Bullimore was a didn't like chocolate and was a non-smoker.
He received a number of medals for his service, including the Distinguished Conduct Medal for conspicuous gallantry during a clash in no-man's land between the trenches in Ypres in July 1915.
By then he was a corporal and led a reconnaissance patrol of five men that surprised a larger enemy force.
Even though they were outnumbered by more than three to one, the patrol attacked with grenades, inflicting a number of casualties.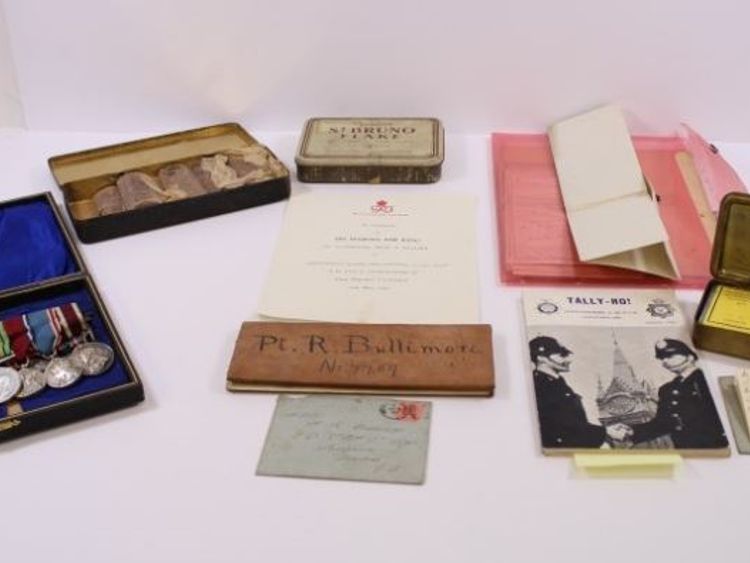 He then covered his patrol as it withdrew and carried one of his men who had been wounded back to the trenches.
Cpl Bullimore left military service and in 1919 he went back to the Leicestershire Constabulary which he had joined just weeks before war broke out and rose to the rank of superintendent.
More from UK



Lush 'intimidated by ex-police officers' over controversial campaign




UK faces 'very significant' security threat, says counter-terror police chief




Government facing High Court challenge over 'hostile environment' immigration policy




Man charged with murder over stabbing of woman in Brent




London Bridge and Borough Market terror attack: Minute's silence to mark first anniversary




Best friend of London Bridge terror attack victim: 'I hope I make her proud'
He died in January 1967 at the Barrow Haven Inn, North Lincolnshire where his son was the licensee.
The entire Bullimore collection, which as well as chocolate and cigarettes, includes medals, citations, letters and other items, will go under the hammer on Tuesday.