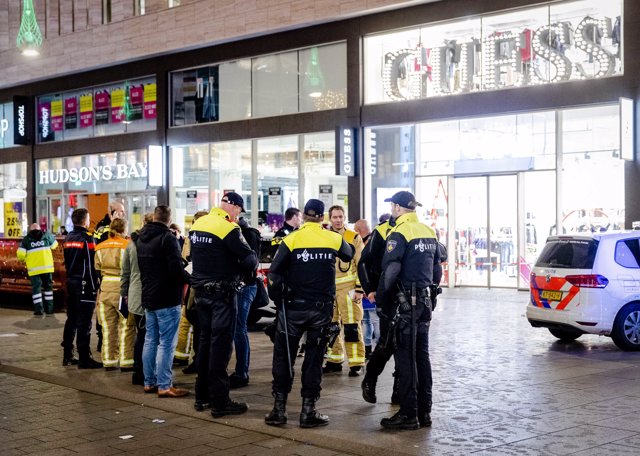 29 November 2019, Netherlands, The Hague: Dutch police standing in the Grote Marktstraat. Three people were injured in a stabbing attack in the center of The Hague, Dutch police said. Photo: Sem Van Der Wal / ANP / dpa – Sem Van Der Wal / ANP / dpa
At least three people have been injured this Friday after being stabbed in a shopping street in the Dutch city of The Hague, as confirmed by the Police, without there being more details about the event.
"Three people were injured in a stabbing on Grote Market," local police said through a message on their Twitter account, in which they asked the population to provide information, images or videos they may have of the event.
Minutes before, he had confirmed the incident and added that "emergency services are in place", without giving more information about it.
On the other hand, the Police have indicated that the suspect is escaped. "We are looking for a man with slightly dyed hair, between 45 and 50 years old and with curly hair," he said. "You saw a scarf and gray sportswear. Have you seen him?" He asks.
The authorities have asked the population not to go to the area, very busy due to Black Friday, and has imposed a security perimeter, according to local media.