Worboys' jail move bid refused in 2015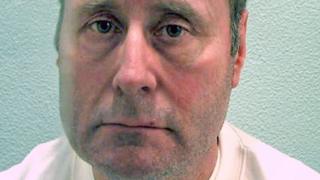 Rapist John Worboys was denied a move to a lower security open prison before he was granted parole, it has emerged.
The Parole Board denied his request in 2015 to be moved from high-security Wakefield Prison, after reading files and reports about him.
The ex-London black-cab driver was granted release in November last year, but ministers are considering a judicial review of the decision.
Worboys, 60, was convicted in 2009 of 19 offences against 12 women.
He was given an indefinite sentence and ordered to serve at least eight years in jail.
The Parole Board has now confirmed that he requested to be moved to an open prison, also known as a Category D jail, where prisoners are allowed to spend part of their day studying or visiting relatives to prepare for release.
This request was turned down in 2015, but three Parole Board members concluded it was safe for him to be released in 2017.
Parole Board Chairman Nick Hardwick said there should be an independent investigation into claims that Worboys' victims were not consulted about his release, which was reported by the media in January.
He added: "The anguish of his victims should be heard."
It has also emerged that the panel which granted Worboys' release heard from Dr Jackie Craissati, a clinical and forensic psychologist who has worked with a number of high-risk offenders.
She was instructed by lawyers for Worboys and was among four psychologists who gave evidence. Two probation officers and three members of prison staff also appeared at the hearing.
If the release goes ahead, it means Worboys, who changed his name by deed poll some time ago to John Radford, will be let out directly from the high-security Category A Wakefield Prison, in West Yorkshire.
Altogether, he has spent 10 years in custody including a period on remand.
'Political interference'
It also been confirmed that Worboys had been challenging his convictions as recently as 2015.
He had applied to the Criminal Cases Review Commission in April 2013 claiming he had been been wrongfully convicted.
The CCRC began assessing his application until Worboys withdrew it in May 2015, four months before his request for a transfer to an open prison was dealt with.
Justice Secretary David Gauke has asked for legal advice on whether November's decision to free Worboys can be contested in a judicial review.
If a judge finds the Parole Board did not follow the correct process or reached its decision on the wrong basis, the move would be quashed and Worboys would have to make a fresh application for parole.
The Parole Board has said "correct procedures were followed" in the case and are "confident" he would not reoffend.
Mr Hardwick added that the board's decision "should be open to legal challenge" but warned against "political interference".
In a statement, he said: "It would be a bad day for us all if people's rightful abhorrence of Worboys' crimes or concern about a Parole Board decision allowed these basic principles of justice to be overturned."