Woman killed in Aldi store 'a lovely person'
In comments posted on a community Facebook page she was remembered as "such a happy, friendly person", and a "bubbly, lovely girl".
Another message described what happened as "horrendous".
"So tragic for her family and for those who witnessed this barbaric act," it continued.
A 44-year-old man has been arrested on suspicion of murder following the attack shortly before 3.30pm on Thursday.
Shoppers and staff detained the suspect before officers arrived.
North Yorkshire Police said it was neither terror-related nor a hate crime.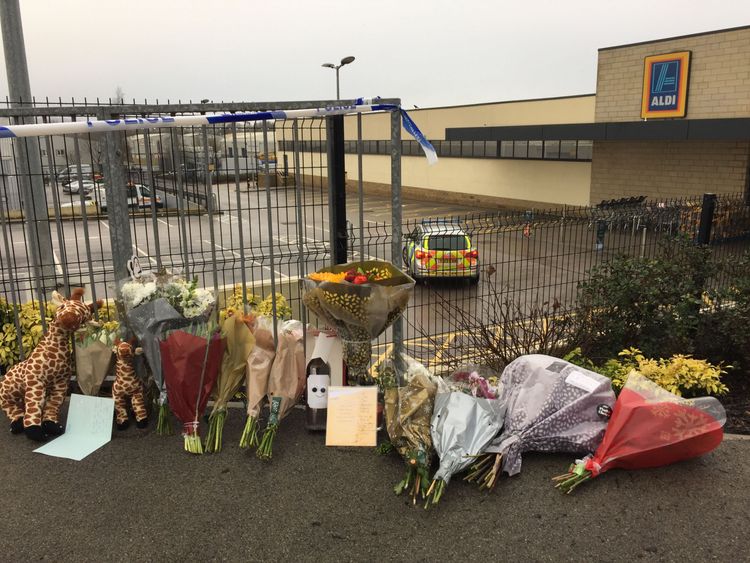 Mrs Willsher, who had been seen earlier in the day wearing a Christmas jumper at work, was married to Mal Willsher.
After his wife's death, Mr Willsher changed the profile picture on his Facebook page to show them sitting closely side-by-side, smiling.
A shopper who was in the North Yorkshire store at the time of the attack said she heard "loads of screams" and had "never been so scared in my life".
She saw Mrs Willsher lying on the floor and a man pinned down.
"Everyone screamed and ran up and down," she said.
"I just saw the aftermath. I was so scared I ran off. All the staff were racing about, not knowing what to do."
Paramedics were called to the scene but were unable to save Mrs Willsher.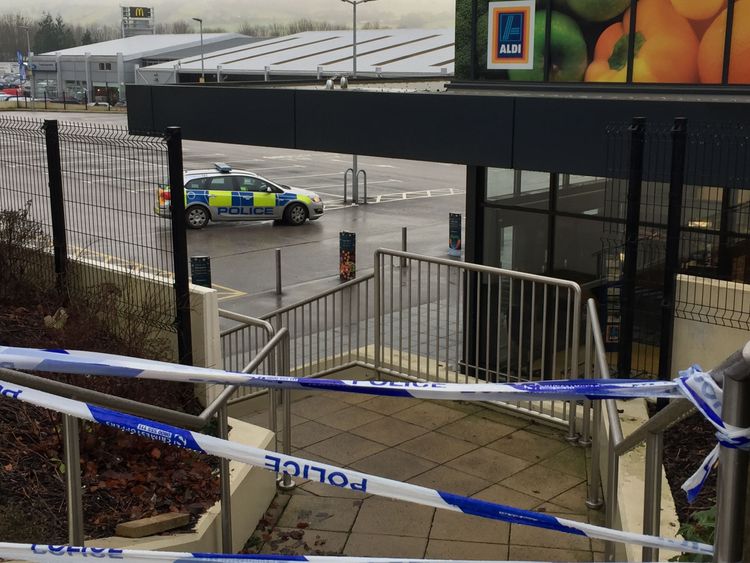 "Skipton is a small but close-knit community where most people know each other," said Skipton mayor Andy Rankine.
"The whole town is in shock and grieving over the loss of Jodie. Christmas this year will an ordeal for many residents."
The store was closed while police investigated.
A man who laid flowers at the edge of the cordon said: "I went to school with Jodie – primary school and high school.
"I don't know anyone who had a grudge against her. There's probably 20,000 people in Skipton and around 5,000 will know her, through school and working at the shop. It's that kind of small town."
The man added that Mrs Willsher was an "absolutely lovely person – never do any harm to nobody".
"She idolised her daughter," he said. "She put a snap on Facebook yesterday of her with her daughter cuddling in bed before she went to work.
"Nobody should ever go to work and not come home."