Williams strips after World Snooker title win
The Welshman promised he would do the conference in the buff if he won, and stayed true to his word, with just a towel to cover his modesty.
Higgins fought back from 15-10 down to level at 15-15 but Williams won the next two frames and although he missed a simple pink to clinch the match 18-15, he kept his nerve to close out victory 15 years after he won his second world crown.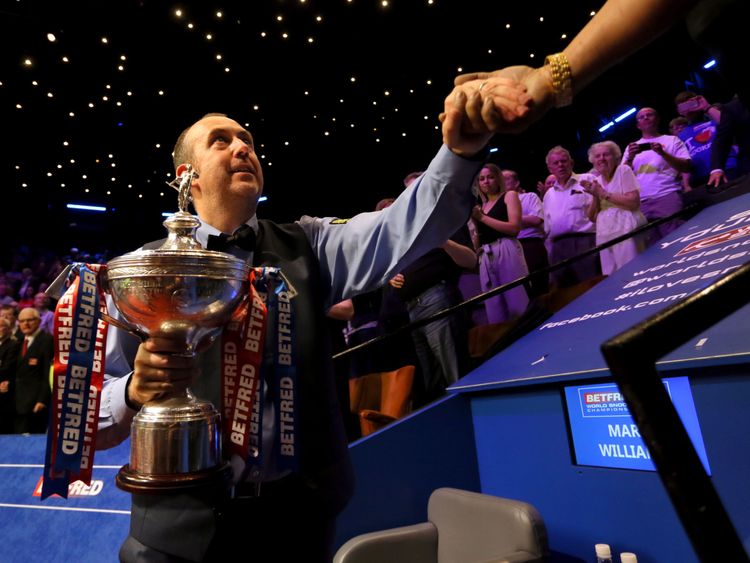 Williams became the oldest winner at the Crucible for 40 years and his victory represents a remarkable change in fortune. Last year he did not even qualify for the finals..
"Cold in here isn't it?", he said, as he entered the press room.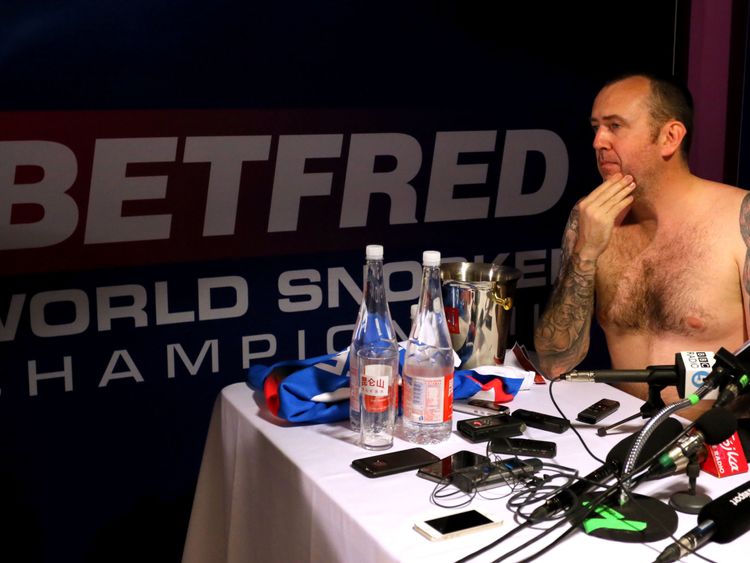 Asked how his success felt, Williams said: "It feels a little bit uncomfortable at the minute. I had to wear the towel on the orders of Barry Hearn otherwise I would just have walked in, just crying.
"It's an unbelievable story. Twelve months ago I was thinking about chucking it, and here I am doing an interview having won the 2018 World Championship, naked.
"If I won this again next year I'd do this again – I'd cartwheel round here naked.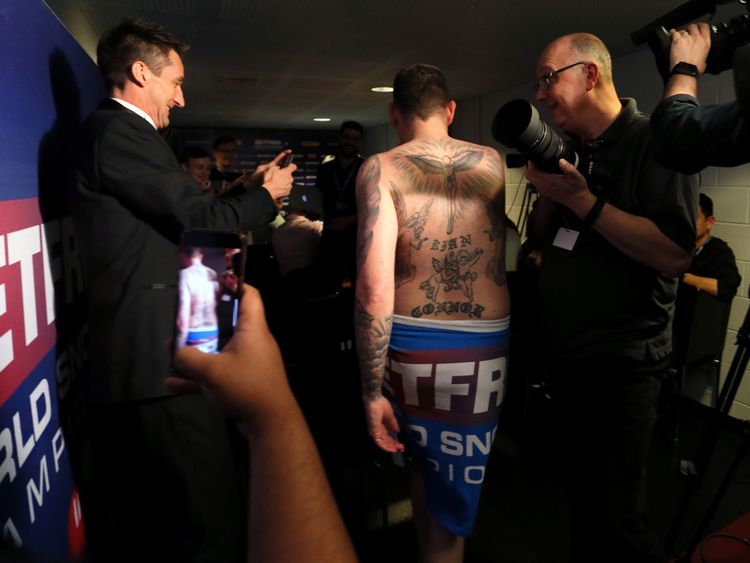 "I'm going to party the night away. Last time I won it I think I had half a pint of milk and went to bed. I'm not going to bed this time – it'll be daylight before I get to bed."
He added: "I'm so happy I won. I can't believe I beat him really because he's one of the best there's ever been."