Wiggins and Team Sky crossed 'ethical line'
The two-year investigation into doping in elite UK sports by the Digital, Culture, Media and Sport Committee also criticised Team Sky for "failures of management" and poor medical records.
Wiggins' use of triamcinolone to treat an allergy ahead of the Tour was made public in 2016 when Russian hackers targeted the World Anti-Doping Agency.
It emerged that the British cycling hero had obtained Therapeutic Use Exemptions, or TUEs, before the Tour in 2011 and 2012 and before the 2013 Giro d'Italia, so he could legally take the steroid before racing.
The report states: "We believe that this powerful corticosteroid was being used to prepare Bradley Wiggins, and possibly other riders supporting him, for the Tour de France.
"The purpose of this was not to treat medical need, but to improve his power to weight ratio ahead of the race.
"In this case, and contrary to the testimony of David Brailsford in front of the committee, we believe that drugs were being used by Team Sky, within the WADA rules, to enhance the performance of riders, and not just to treat medical need."
Responding to the report, Wiggins said: "I find it so sad that accusations can be made, where people can be accused of things they have never done which are then regarded as facts.
"I strongly refute the claim that any drug was used without medical need.
"I hope to have my say in the next few days and put to my side across."
Triamcinolone is used to treat severe allergies and asthma, but has been found to reduce weight and help muscles recovery more quickly after exercise.
The MPs are now calling for it and the painkiller Tramadol to be banned from sport by WADA.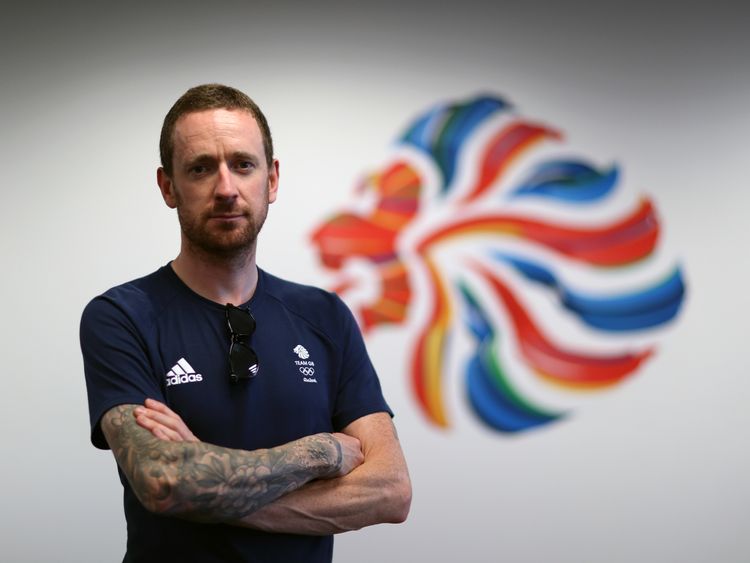 Wiggins no longer rides for Team Sky and now runs his own team.
Team Sky said in a statement that they "strongly refute" the claim that medication has been used to enhance performance.
A spokesman added: "The report also includes an allegation of widespread Triamcinolone use by Team Sky riders ahead of the 2012 Tour de France.
"Again, we strongly refute this allegation.
More from Sir Bradley Wiggins



The Jump dropped for one year by Channel 4
"We are surprised and disappointed that the committee has chosen to present an anonymous and potentially malicious claim in this way, without presenting any evidence or giving us an opportunity to respond."
He added that Team Sky is committed to "creating an environment where riders can perform to the best of their ability, and do it clean".