Why Corbyn is courting controversy with NI visit
The Labour leader will his use first trip to the country since being appointed nearly three years ago to pitch a plan to break political deadlock in the Northern Ireland Assembly.
Stormont has been without an power-sharing executive since January 2017.
Mr Corbyn will suggest the reconvening of the British-Irish Intergovernmental Conference (BIIGC).
It is a forum established under the Good Friday Agreement chaired by the British and Irish governments, and attended by the Northern Ireland executive.
:: Corbyn's support for Irish reunification
The visit has already stoked some controversy among unionists because of Mr Corbyn's long-standing support for reunification.
On Wednesday, his spokesman repeated that position but added the Labour leader "respects the Belfast Agreement and the process".
Asked if he would act as a persuader for Irish unity if he were Prime Minister, the spokesman said it was a "matter for the people of Northern Ireland".
They added: "Over the years he made his position clear that the majority of those people across the whole island of Ireland wanted to see that outcome – a united Ireland."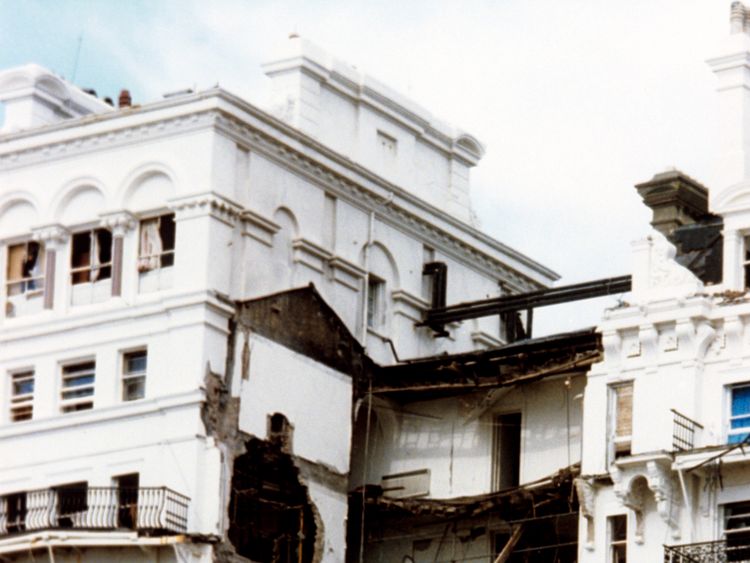 :: Corbyn's ties to Irish republicans
Mr Corbyn has strong relationships with key figures in the pro-nationalism movement, including ex-Sinn Fein president Gerry Adams. He was also close to former deputy first minister Martin McGuinness, who died last year.
Mr Corbyn hosted both of them in the House of Commons during his leadership campaign in 2015.
Mr Adams was also among a handful of Sinn Fein politicians invited by Mr Corbyn to Parliament in the weeks after the Brighton hotel bombing of 1984, which killed five people – including Tory MP Sir Anthony Berry.
The Irish Republican Army (IRA) claimed responsibility the next day.
The Labour leader has since faced criticism for his reluctance to directly condemn the IRA's bombing campaign.
He refused to do so five times in an interview on Sky News last year, saying: "I condemn all the bombing by both the loyalists and the IRA."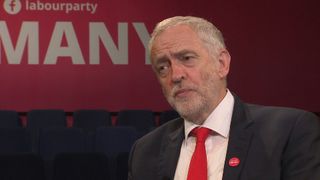 :: Unionists unhappy at Corbyn's visit
Several Democratic Unionist Party (DUP) MPs have hit out at Mr Corbyn ahead of the trip.
Gregory Campbell said he had received no response to an invitation to meet people injured or bereaved by the IRA.
It is thought the trip was planned before the invitation was received, and that Labour have promised to contact Mr Campbell.
Sammy Wilson, the DUP's Brexit spokesman, has also called on Mr Corbyn to condemn the murder of an Ulster Unionist activist and lecturer at Queen's University Belfast, where he is due to give a speech.
Mr Wilson warned: "That will be one of the yardsticks by which his visit will be judged."