WHO resolves that it is "too early" to declare the international emergency for the coronavirus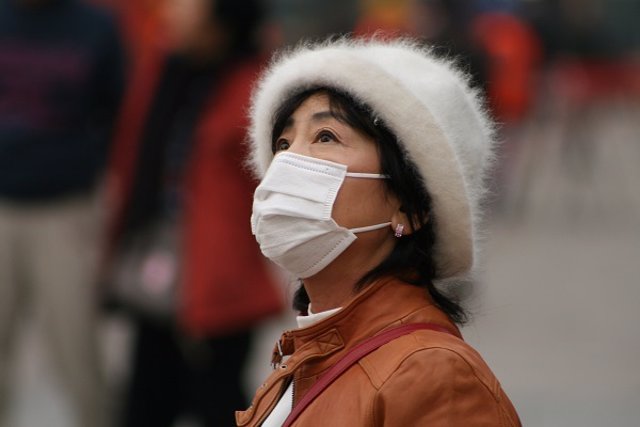 A woman with a mask to avoid getting infected in China. – RECTORADO UNIVERSIDAD COMPLUTENSE
Warning of the danger of the disease in China and other countries in the region
MADRID, Jan. 23 (EUROPE PRESS) –
The World Health Organization (WHO) has resolved on Thursday that the "too early" to declare the international public health emergency following the outbreak of the new coronavirus in China after two days of meetings to address the situation.
The WHO Emergency Commission on the new coronavirus has underlined the "restrictive" and "binary" nature of the virus, but has warned that in China, where 17 people have died at the moment and more than 500 have been affected, It is an emergency.
In this regard, he has urged to join forces within the framework of an international multidisciplinary mission that includes Chinese experts and stressed that this mission will investigate the source of the outbreak, the spread and transmission between people and the supervision of the measures implemented in The different Chinese provinces.
In addition, the mission will address measures to mitigate and contain the disease and monitor acute respiratory infections in the affected regions.
The Director General of WHO, Tedros Adhanom Ghebreyesus, has confirmed that "he will not declare the international emergency today." "As yesterday, the Emergency Commission has been divided on whether the outbreak of the new coronavirus is an international emergency," he said.
"Make no mistake. It is an emergency in China, but it has not become a global emergency yet. The outbreak is in great danger in China, as well as in the region," he said.
According to Tedros, 584 cases have been confirmed, 575 of them in China, where 17 people have died. Nine other cases are distributed in Japan (1), South Korea (1), Singapore (1), United States (1), Vietnam (1) and Thailand (4). All patients had recently traveled to Wuhan, the epicenter city of the outbreak.
"We are informed about other possible cases in other countries, but these are just being investigated," he said.
The head of the WHO has assured that, so far, it has been confirmed that the virus can cause a serious illness and can be fatal, but in most cases it only produces mild symptoms.
"Of those who have been infected, a quarter of them have experienced severe symptoms, while those who have died suffered from other medical conditions such as hypertension, diabetes or cardiovascular disease that weakened their immune system," he explained.
In addition, he said that it has been transmitted from person to person in China, but for now this spread is limited to groups of family members and health workers who care for infected patients.
"At this time there is no evidence of person-to-person transmission outside of China, but it does not mean that it will not happen," he said before clarifying that there is more that is not known about the coronavirus than what is.
"We do not know where it comes from, we do not know how easy it is spread and we do not understand its clinical characteristics or its severity," he said.
The Chinese government has decided to completely close Wuhan, a port city with 11 million inhabitants where the outbreak began. Flights and train lines have been canceled, as well as the bus and ferry service.
Chinese authorities have also expanded travel restrictions to several nearby cities such as Huanggang, Ezhou, Chibi and Zhijiang, which include complete or partial closures of public transportation and affect millions of people within days of the Lunar New Year celebration. Traditionally, the festivities mobilize thousands of people inside and outside the country.
Beijing and other major cities have announced that they will cancel New Year's celebrations to avoid contagion.
About 30,000 people fly daily from Wuhan, according to official data. In total about 25 Chinese provinces have registered cases of the disease, some 5,897 contacts with sick people have been supervised by the authorities, of which 4,928 are still under medical surveillance.