Who is the gunman in attack on Belgian police?
The 29-year-old was killed by police in the attack, which left two female police officers and one bystander dead.
Police have revealed he was known to authorities for years, predominantly as a petty criminal with a record that included theft, drug offences and assault.
A Belgian national born in 1982, he had been in jail since 2003 and was due for release in two years.
The long-term inmate had been released on Monday for a two-day leave, but failed to return.
There have been mixed reports over whether the incident can be classified as terrorism.
Belgian Prime Minister Charles Michel has said Herman was indirectly mentioned by state security in reports on radicalisation. But the notes focused on "others or other situations", not Herman specifically.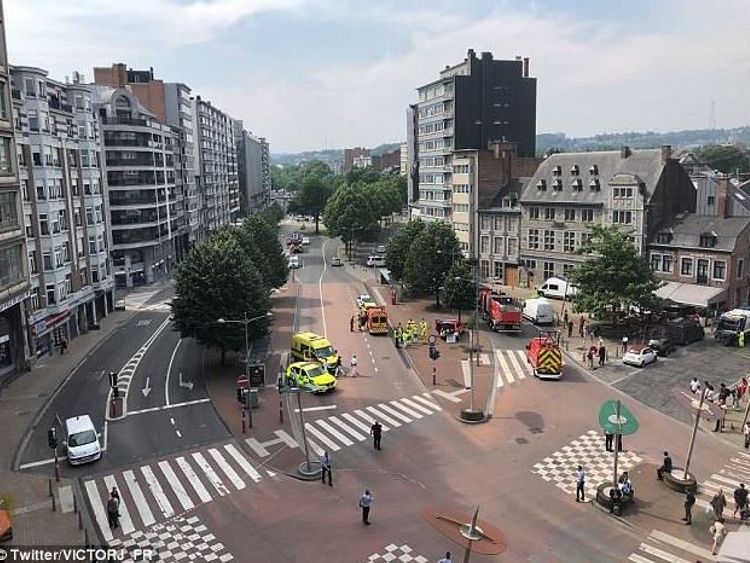 A source close to the investigation told the AFP news agency that Herman was suspected of having been "radicalised" in prison.
"He has been reported or presumed to be belonging to the entourage of an Islamist recruiter," the source said.
Justice minister Koen Geens, who described Herman as a "multiple repeat offender", urged caution over reports, saying "there is very little consistent we can say about that".
"He is not a clear-cut case, on the contrary," Mr Geens said. "He certainly was not someone who could clearly be qualified as radicalised. Otherwise he would have been known as such by all services".
More from World



Myanmar military could be investigated over Rohingya abuses




'Bluetoothing': Why addicts in South Africa are injecting each other's blood




Pictured: Police officers and bystander killed in Belgium gun attack




Israeli jets bomb militants after '25 mortars fired from Gaza'




Sky Views: Wanderlust is ruining paradise




US, European stock markets rattled by Italy crisis
A senior prosecutor said there are "indications" the shooting may have been a terror attack, but Belgium's federal crisis centre said there was "absolutely no confirmation" of a terror connection and the country's threat level has not been raised.
Liege was hit by a similarly violent attack in 2011, when a man with a history of weapons and drug offences hurled grenades into a square filled with Christmas shoppers, killing five.