WHO declares the outbreak of coronavirus as an international health emergency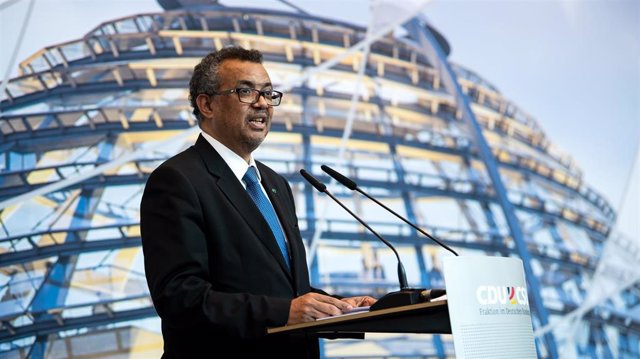 The Director General of the World Health Organization (WHO), Tedros Adhanom Ghebreyesus – Bernd von Jutrczenka / dpa – Archive
The World Health Organization (WHO) announced on Thursday its decision to declare the outbreak of a new coronavirus in China as an international health emergency, following the death of more than 170 people in the Asian giant.
"The main reason for this statement is not what is happening in China, but what is happening in other countries," said the agency's director general, Tedros Adhanom Ghebreyesus.
"Our main concern is the potential for the virus to expand to countries with weaker health systems and that are not well prepared to deal with it," he said at a press conference.
Thus, he stressed that "this statement is not a vote of censure against China." "On the contrary, WHO remains confident in China's ability to control the outbreak," he added.
Tedros stressed that "in recent weeks the emergence of a previously unknown pathogen that has caused an unprecedented outbreak and that has encountered an unprecedented response has been witnessed."
In this way, he has applauded the "extraordinary measures" put in place by Beijing and noted that "there are no grounds for measures that unnecessarily interfere with international trade and travel."
"We ask all countries to apply decisions based on evidence and to be consistent. WHO is prepared to give advice to any country that is considering what measures to take," he argued.
In this regard, he stressed that the agency "is working diligently with national and international health partners to put this outbreak under control as soon as possible."
"We must support countries with weaker health systems," he said, while advocating "accelerate the development of vaccines, treatments and diagnoses and combat the spread of rumors and misinformation."
Tedros has also insisted on the need to "review prevention plans, identify cracks and evaluate the resources needed to identify, isolate and treat cases, as well as prevent transmission."
He has also asked to "share data, knowledge and experience with WHO and the world". "The only way we will defeat this outbreak is if all countries work together in a spirit of solidarity and cooperation. We are in this together and we can only stop it together," he has settled.
THE DATA OF THE SPROUT IN CHINA
The Health Commission of China has raised this Thursday to 170 those killed by the outbreak of the new coronavirus in the country and a total of 7,711 confirmed cases, spread across 31 Chinese provinces.
On the other hand, the authorities have revealed that they suspect that a total of 4,148 people could be affected, although the total number of suspected cases of coronavirus amounts to 12,167 people.
Although China is the epicenter of the outbreak and the most affected country, the coronavirus has already spread to other countries in Southeast Asia and cases have also been detected in Europe and America.
Common signs of infection include respiratory symptoms, fever, cough and shortness of breath. In more severe cases, the infection can cause pneumonia, severe acute respiratory syndrome, kidney failure and even death.
In 2003, more than 600 people died worldwide (349 in China) due to SARS or acute respiratory syndrome, which left 5,327 affected in nine months.