WHO confirms in Philippines the first death from coronavirus outside of China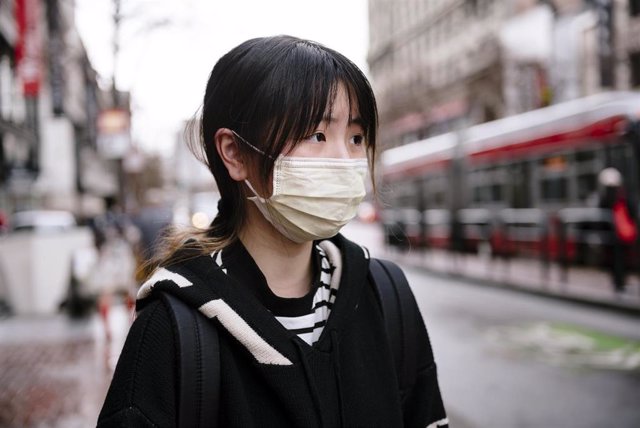 Image of a woman with a mask in the middle of the new coronavirus outbreak. – Michael Short
MADRID, Feb 2 (EUROPE PRESS)
The World Health Organization (WHO) has confirmed this Sunday in the Philippines the first death due to the new coronavirus outside China, which in the Asian country has killed 304 people and there are 14,380 affected.
This is a 44-year-old Chinese man who has died on Saturday after being in isolation since last January 25, as reported by Philippine Health Minister Francisco Duque and the organization through his account Twitter
The man was a partner in the first known case of the new coronavirus in the Philippines, a 38-year-old Chinese woman. Duque has explained that in this time man has developed a "severe" pneumonia.
"In the last days, the patient was stable and showed signs of improvement, however, his situation worsened in the last 24 hours, which caused his death," added the minister, in statements collected by DPA.
The deceased was in the San Lázaro hospital. From the hospital itself and from the Ministry of Health they have ensured that control and prevention measures are maintained.
The couple, both from Wuhan, a Chinese city where the epicenter of the outbreak is located, arrived in the Philippines from Hong Kong on January 21 and so far they were the only ones confirmed with this virus in the country.