What films will you be watching in 2018?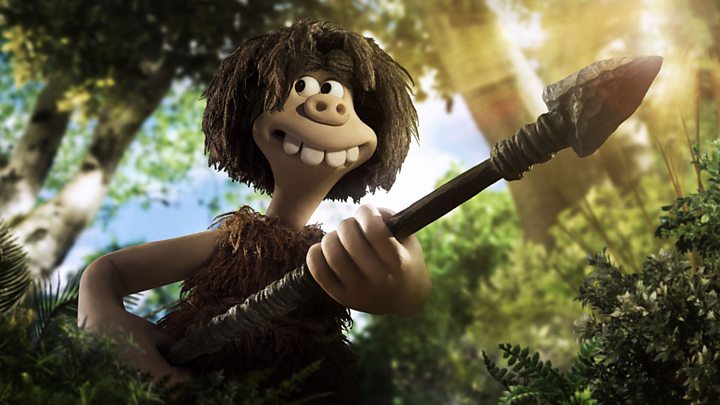 Another year approaches with plenty of big-screen offerings to keep you gripped, amused and entertained all the way to next Christmas.
But how should you plan your time between now and then? By following our month-by-month guide, of course. Here are our tips for the next 12 months.
January
Got over your New Year's Eve hangover? Good, because you've got a lot of awards contenders to see this month and the clock is ticking.
You've got Aaron Sorkin's poker biopic Molly's Game starring a tough-as-nails Jessica Chastain, gritty western Hostiles with Christian Bale, and Gary Oldman doing his best Winston Churchill in Darkest Hour.
'Poker princess' Molly Bloom on her stranger-than-fiction life

Gary Oldman on the 'challenge' of Churchill
You've got Frances McDormand cussing in the hilariously profane Three Billboards Outside of Ebbing, Missouri, Tom Hanks and Meryl Streep probing The Pentagon Papers in Steven Spielberg's The Post and Ridley Scott surviving last-minute reshoots to give us a Kevin Spacey-less All the Money in the World.
There's also animation in the form of Pixar's Day of the Dead-themed Coco and Aardman's prehistoric caper Early Man.
Ridley Scott discusses replacing Spacey

Streep, Hanks and Spielberg film The Post gets warm reviews

Should you go loco over trailer for Pixar's Coco?

Tom Hiddleston to play villainous role in Early Man
February
It may be the shortest month of the year, but there are still plenty of hopefuls vying for your attention up in the run-up to the Oscars.
There's Daniel Day-Lewis giving what he's said will be his final film performance in Phantom Thread, Denzel Washington fighting for justice as lawyer Roman J. Israel, Esq., and Colin Firth setting out to circumnavigate the globe in sailing drama The Mercy.
On the female front, likely best actress contenders Saoirse Ronan and Sally Hawkins will be going head to head on 16 February in Lady Bird and The Shape of Water respectively, while Margot Robbie will be on thin ice in the skating biopic I, Tonya.
Greta Gerwig on Lady Bird's perfect Rotten Tomatoes score

Venice Film Festival: Del Toro wins Golden Lion for The Shape of Water
February also brings us the year's first superhero film in Black Panther, not to mention the final part in the Fifty Shades trilogy, Fifty Shades Freed – a Razzie contender if ever there was one.
March
Formidable females are the order of the day this month, with Jennifer Lawrence playing a seductive Russian spy in Red Sparrow, Rooney Mara tending to Jesus in Mary Magdalene and Alicia Vikander reviving Lara Croft in Tomb Raider.
Tomb Raider poster gets it in the neck

Ballet star Sergei Polunin sees his future in movies

Ridley joins Corden for Peter Rabbit film
Giant robots battle even bigger monsters in Pacific Rim: Uprising, while Steven Spielberg follows The Post with virtual reality spectacular Ready Player One.
There's also Peter Rabbit, an animation-live action hybrid that's nominally based on Beatrix Potter but whose trailer makes it look closer to Home Alone.
April
Thought you'd seen the last of the X-Men? Think again. Marvel's superheroes return this month in The New Mutants, which sees Maisie Williams and Anya Taylor-Joy play youthful misfits coming to terms with their nascent powers.
That will be followed two weeks later by Avengers: Infinity War, the first in a two-part get-together for Marvel's other superhero stable.
Six things from the Avengers trailer
Dwayne "The Rock" Johnson is all that stands between humanity and a giant mutant gorilla in Rampage, while Emily Blunt co-stars with husband John Krasinski in his supernatural horror film A Quiet Place.
Then there's The Guernsey Literary And Potato Peel Pie Society, both an adaptation of Mary Ann Shaffer's posthumously published historical novel and the leading candidate for 2018's most peculiarly titled film award.
May
The big release this month is Solo: A Star Wars Story, a stand-alone spin-off that explores the early lives of space pirate Han Solo – played by Alden Ehrenreich – and his furry co-pilot Chewbacca.
There are warring stars of a different kind in A Star is Born, which sees Lady Gaga play a rising talent whose career blossoms while that of her mentor (Bradley Cooper) flounders.
Han Solo movie title revealed

Lady Gaga to star in A Star is Born
The makers of Gnomeo and Juliet return with Sherlock Gnomes, while raucous comedy Game Night sees Catastrophe's Sharon Horgan make her Hollywood debut alongside Rachel McAdams and Jason Bateman.
Animal lovers are well catered for, meanwhile, by canine comedy Show Dogs and moving equine drama Lean On Pete.
June/July/August
With the World Cup set to turn at least half the British population into couch potatoes, the big studios are all putting their faith in big-budget sequels this summer.
Here's how they'd look if they were football scores.
Ocean's 8, Incredibles 2
Sandra Bullock, Cate Blanchett and Rihanna head the latest Ocean's female-led ensemble (out 22 June), while Pixar's follow-up to its 2004 animation sees the Parr family up to more super heroics (out 13 July).
8 things we learned from the Ocean's 8 trailer
Hotel Transylvania 3, Mamma Mia! 2
The Dracula clan go on a cruise in the third instalment in the spooky cartoon series, while the follow-up to 2008's Abba musical has Meryl Streep, Colin Firth et al joined by actors playing their younger selves. Both are out on 27 July.
6 shocks from the Mamma Mia 2 trailer
Mission: Impossible 6, Deadpool 2
Tom Cruise battles a villainous Henry Cavill in his latest secret agent adventure (also out 27 July), while Ryan Reynolds will be back behind the mask in his second outing as the Marvel stable's biggest loudmouth (out 1 June).
Ant-Man 2, Jurassic Park 5
The actual titles of those two are Ant-Man and the Wasp (out 3 August) and Jurassic World: Fallen Kingdom (out 8 June), but you get the idea.
The rest of the year
With many release dates towards the end of 2018 currently unconfirmed, it's a little harder to make suggestions from September on. But here are a few titles you may want to watch out for.
Margot Robbie and Saoirse Ronan play opposing royals in Mary, Queen Of Scots (14 September)
Taron Egerton dons Lincoln green for a gritty new Robin Hood (21 September)
Tom Hardy plays Spider-Man's nemesis in comic book spin-off Venom (5 October)
Andy Serkis puts an all-star cast in motion-capture suits for Jungle Book: Origins (19 October)
The Crown's Claire Foy plays Stieg Larsson's Lisbeth Salander in The Girl in the Spider's Web (26 October)
Jude Law makes his Dumbledore debut in Fantastic Beasts: The Crimes of Grindelwald (16 November)
Emily Blunt revives PL Travers' magical nanny in Mary Poppins Returns (21 December)
Rami Malek brings Freddie Mercury back to life in Bohemian Rhapsody (28 December)
All release dates are subject to change.
Follow us on Facebook, on Twitter @BBCNewsEnts, or on Instagram at bbcnewsents. If you have a story suggestion email entertainment.news@bbc.co.uk.