What does Liverpool think of new betting machine rules?
"Twenty seconds on those FOBTs and your wages are gone… it's like a drug".
Stand on the corner of one of the busiest shopping streets in Liverpool and you'll be a stone's throw from four betting shops – not surprising since there are 163 in the city.
In fact it is one of the areas in the UK with the highest concentration of betting shops per population with just over four per 10,000 adults, Gambling Commission data shows.
And that figure does not include the casinos, bingo halls or arcades that pepper the city.
Brian Robinson, 62, from Toxteth said there was a culture of betting in the city and it was a "good thing" the government was capping the stakes.
New rules will reduce the maximum bet from £100 to £2 on fixed-odds betting terminals (FOBTs) – dubbed the "crack cocaine" of gambling.
Currently, people can bet up to £100 every 20 seconds on electronic casino games such as roulette.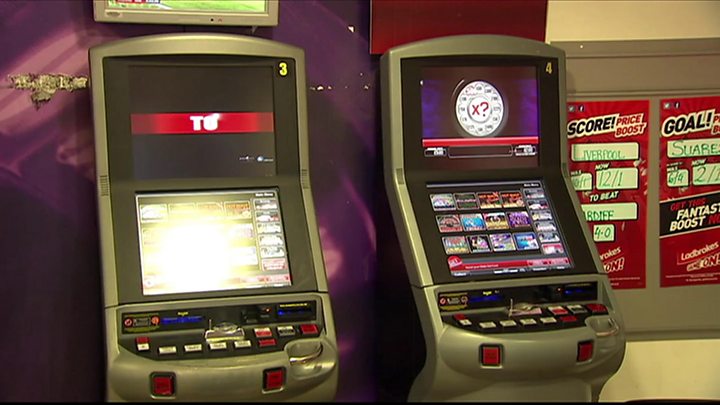 "They're in there spending their benefits. It's like a drug… it's sad. Twenty seconds on those FOBTs and your wages are gone," said Mr Robinson.
"My nephew does it – he's in there for a minute and that's 50 quid, just gone."
He supports betting regulation "because they've got to do something about it" and was annoyed the betting shops were complaining about their potential losses, saying: "There's no poor bookies… they're a law unto themselves."
Toni Wilkinson, 30, thought it was "definitely a good idea" to reduce the stakes but sadly "no surprise" her home city came out so high on the list.
The chef said "loads of people at work run to the bookies at lunch" as "there's loads" on every corner but "who's got £100 every 20 seconds?".
"I use an app that lets me bet up to £400 in 24 hours if I want. But I don't – you've got to decide for yourself," she said, adding the move "will help" people who are addicted.
Student Cole Mbuilu, 19, said it was "free choice" if you wanted to bet on FOBTs but "there has to be a limit" and he was glad the government was stepping in.
"You don't serve somebody who is too drunk, do you? This is similar…. £100 in 20 seconds is too much."
His friend Barry Forsythe, 20, said "people should be able to do what they want" but "you hear stories of people losing their house" and ruining their lives so the new rules were necessary.
It was hard to find anybody on the streets of the city who was against the move but David Campbell, 56, from Norris Green said he thought it might make FOBTs "more addictive".
He explained "they'll stay in there longer" because they "can't stop themselves" and "there's one [a betting shop] on every corner here, like pubs".
He said with the same amount of money to spend, gamblers would just stay on the machines for longer for "more flashes and buzzes to keep them interested" so "it's up to the individual" to regulate their behaviour.
As he left one of the betting shops after putting some money on the football, Jimmy Baum said: "If they're old enough to do it, they're old enough to lose it."
The 52-year-old from Liverpool said the new rules would "help stop gambling, debt and robbing" but people "should have the option" to bet as they see fit.
"I wouldn't bet £100 in a year, never mind 20 seconds… that's the thing, you've got to be responsible betting," he said.