Welsh First Minister Carwyn Jones to stand down
The Bridgend AM made the announcement at the Welsh Labour Party conference in Llandudno which he said would be his last as leader.
The former barrister's decision to stand down will end his nine-year reign as First Minister, succeeding Rhodri Morgan in December 2009.
Stephen Kinnock, Labour MP for Aberavon, said: "Carwyn has been a brilliant leader of Welsh Labour, and an outstanding First Minister. Truly a giant of Welsh politics. We wish him well."
The announcement comes after Mr Jones,51, referred himself to an independent inquiry over allegations of bullying at a senior level of the Welsh Government three years ago.
It followed the death of assembly member Carl Sargeant in November.
Former minister Leighton Andrews has said that Mr Sargeant, who is believed to have taken his own life four days after being removed from his role as cabinet secretary for communities and children while facing allegations of inappropriate behaviour, was "unquestionably the target" of some of the behaviour and "toxic" atmosphere.
Mr Jones insisted that any issues brought to his attention at that time were dealt with, but leader of the Welsh Conservatives Andrew RT Davies suggested Mr Jones may have "misled assembly members" over his knowledge of bullying in the Welsh Government.
Mr Jones told conference there had been "the darkest of times" in recent months, and thanked his children and wife Lisa, who he said had been seriously ill in the run-up to conference, for their support.
He said: "In any normal political career, you expect to be put through the ringer, and even have your integrity challenged.
"I don't think anyone can know what these last few months have been like. No-one that is, apart from Lisa and the kids.
"They have carried me through the darkest of times. I have asked too much of them, and it is time for me to think about what's fair for them."
"I intend as I've always maintained – to be here to give every answer to every question. But I intend to stand down in the autumn, allowing for a new First Minister to take place by the end of this year.
"At that point it will make sense to have a fresh start. For my family, for my party and for my country.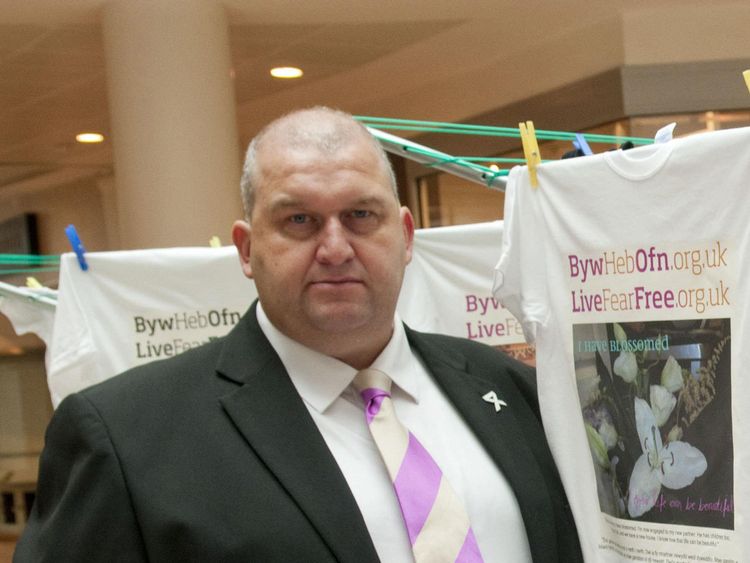 "I am incredibly proud of what we have achieved together so far. The election victories. The landmark legislation. A better deal for nurses, for students and our businesses. Putting Wales on the map.
"We made the constitution exciting. OK. Maybe we didn't quite manage that.
"I want to thank you all – but most especially my Assembly colleagues – for the support you have shown me. Our togetherness has been political kryptonite to the opposition in Wales, and your support for me through this period has been more than any leader could ask for, its more than any friend could ask for.
"Conference, before I finish, I'd like to thank those who have been closest to me on this great journey."