Weinstein's estranged wife 'sickened' by claims
British designer Georgina Chapman, who is in the middle of divorce proceedings, said she was sickened by the claims, which came to light in October last year.
The co-founder of the Marchesa fashion label told Vogue magazine she would sometimes "have moments of rage" and "cry for my children".
Speaking about the immediate aftermath of the scandal, she said: "I lost 10 pounds in five days. I couldn't keep food down."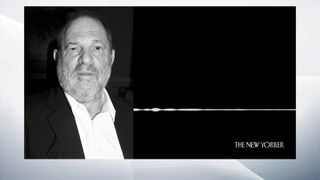 The first allegations were reported by The New York Times and New Yorker magazine.
She said: "My head was spinning. And it was difficult because the first article was about a time long before I'd ever met him, so there was a minute where I couldn't make an informed decision.
"And then the stories expanded and I realised that this wasn't an isolated incident."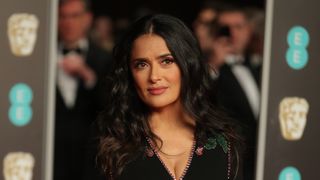 Swiftly after the allegations became public, Chapman, 42, announced she was leaving the 66-year-old after 10 years of marriage. The couple have two children together.
"There was a part of me that was terribly naive – clearly, so naive," the designer told Vogue.
"I have moments of rage, I have moments of confusion, I have moments of disbelief. And I have moments when I just cry for my children."
More from Harvey Weinstein



Harvey Weinstein believes he will be forgiven, says Piers Morgan




Former Harvey Weinstein PA says she tried to stop him 20 years ago




Oscars president keeps job after harassment claim




Weinstein's company files for bankruptcy protection




Weinstein Company deal falls through after more debt found




Harvey Weinstein: UK police receive sexual assault claim from 10th woman
The scandal has seen more than 70 women accuse the filmmaker of sexual misconduct. Weinstein denies engaging in any non-consensual sex.
A spokesperson for Weinstein declined to comment on Chapman's interview.