Vietnam and Singapore confirm their first cases of the new Chinese coronavirus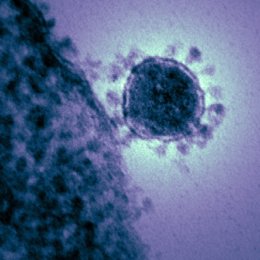 File image of a coronavirus – US NATIONAL HEALTH INSTITUTE – Stock Photo
MADRID, Jan. 23 (EUROPE PRESS) –
The authorities of Vientam and Singapore have confirmed on Thursday their first three cases of the new Chinese coronavirus, which has left 17 dead and more than 500 affected in the Asian giant.
The Vietnamese News Agency (VNA) has reported that two cases have been registered in the city of Ho Chi Minh, in the south of the country. A 66-year-old Chinese man and his son, 28, have been diagnosed with pneumonia caused by the outbreak of the coronavirus, whose epicenter is located in the Chinese town of Wuhan. Both are in Cho Ray's hospital.
The father would have traveled on January 13 from the city of Wuhan to Hanoi, the Vietnamese capital, and from there to the town of Nha Trang, where he met his son. Both are stable.
In Singapore, on the other hand, a Chinese citizen has tested positive, as confirmed by the Ministry of Health on Thursday.
Authorities have indicated that this is a 66-year-old resident of Wuhan, who arrived in Singapore with nine companions on January 20. The man presents the first confirmed case of the coronavirus in the city-state.
He is currently in the General Hospital of Singapore and is stable, according to the Ministry, which estimates that there are about thirty possible cases.