Venice returns to declare the flood alert due to the storm that shakes parts of Italy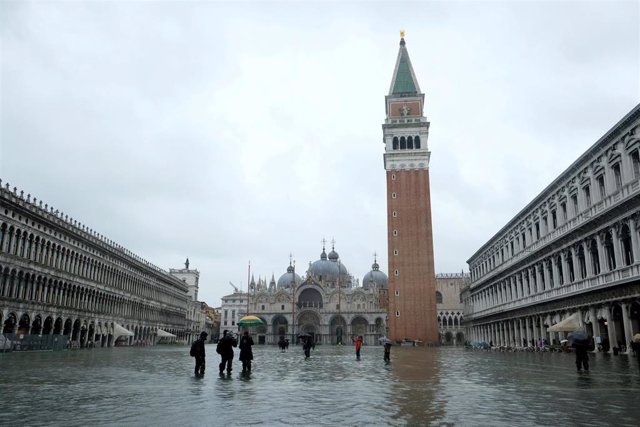 The San Marcos square in Venice, flooded – REUTERS / MANUEL SILVESTRI
ROME, Dec. 22 (DPA / EP) –
The authorities of the city of Venice have declared on Sunday the flood warning of the storm that has left at least three dead in Italy.
The high tide has reached two meters high at around 10.00 in the morning, a little below the forecasts and without reaching "exceptional heights" as the two meters that covered the city with water on November 12.
However, the historic San Marcos square is still in danger. Its pavement is very damaged and needs its total replacement according to the local newspaper 'La Nuova Venezia'.
Meanwhile, the authorities have found three deaths from the storm: in the region of Friuli Venezia Giulia, in Firenzuola and in Naples. Winds could reach 150 kilometers per hour in regions such as Sardinia, Lazio, Campania and Calabria.