Venice, flooded by its second highest high tide in its history
St. Mark's Square in Venice, flooded in the second highest high tide in the city's history – REUTERS / MANUEL SILVESTRI
VENICE (ITALY), Nov. 13 (Reuters / EP) –
The mayor of Venice, Luigi Brugnaro, has denounced on Wednesday that the city is a disaster zone, after the second highest high tide registered to date has flooded it during the night, flooding its historic basilica and leaving many squares and streets under a lot of water.
A resident of Pellestrina, one of the many islands of the Venice Lagoon, has died after being struck by lightning while using an electric water pump, as reported by the fire department.
According to the city authorities, the tide reached a maximum of 187 centimeters at 10:50 p.m. on Tuesday, very close to the 194 cm record he recorded in 1966.
The images taken during the night show a torrent of water driven by strong winds that crossed the center of the city in what the governor of the Veneto region, Luca Zaia, has described as "apocalyptic devastation."
Brugnaro has acknowledged that the situation is dramatic. "We ask the Government to help us. The cost will be high. This is the result of climate change," said the mayor of the tourist city.
In this regard, it has indicated that it will declare a disaster zone and has asked the Government to decree a state of emergency, which would allow the release of funds to deal with the damage.
St. Mark's Square has been flooded for more than a meter of water, while the adjacent St. Mark's Basilica has been flooded for the sixth time in 1,200 years and for the fourth in the last 20 years.
According to Brugnaro, the basilica has suffered "serious damage", but at the moment there are no details about the state of its Byzantine interior, famous for its rich mosaics.
A flood barrier was designed in 1984 to protect Venice from the kind of high tide that hit the city on Tuesday, but the billionaire project, known as Mose, has been hit by corruption scandals and is not yet operational.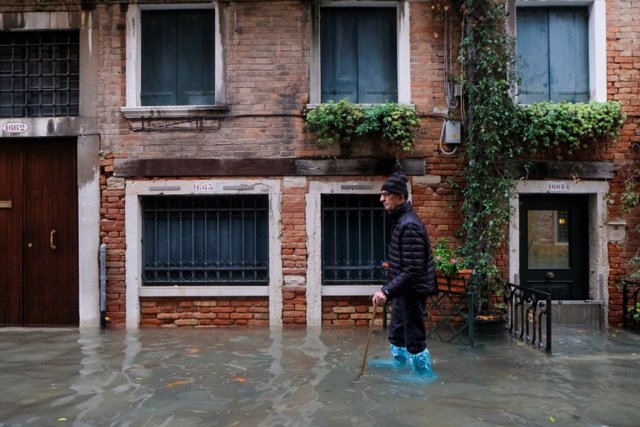 Images of the floods in Venice – REUTERS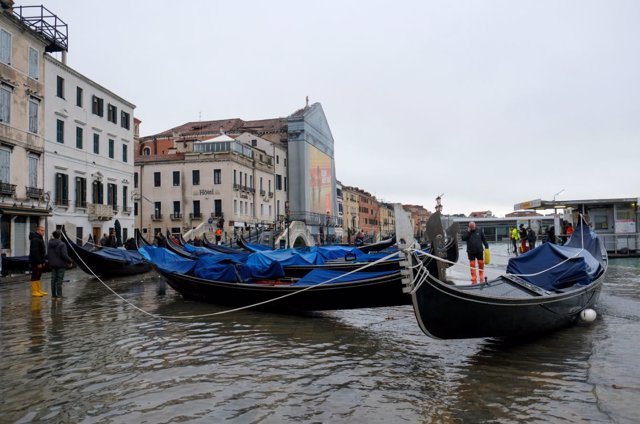 Images of the floods in Venice – REUTERS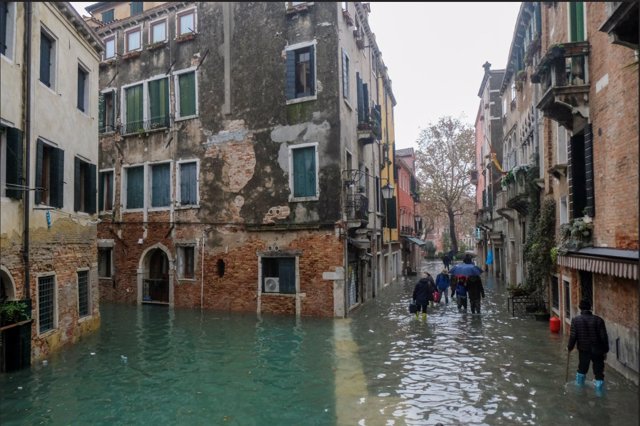 Images of the floods in Venice – REUTERS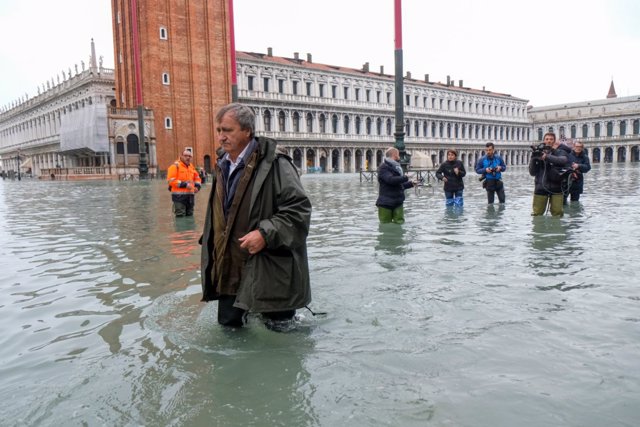 Images of the floods in Venice – REUTERS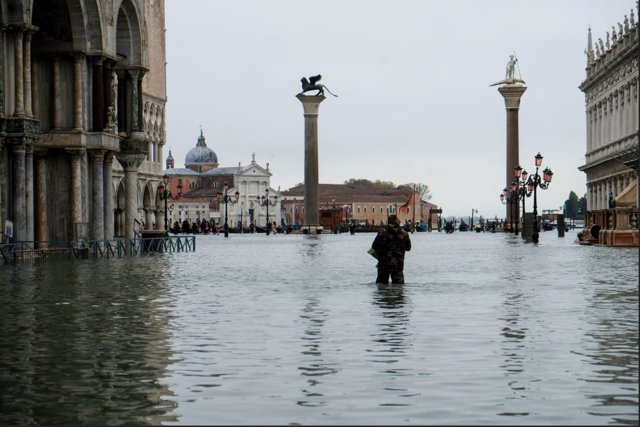 Images of the floods in Venice – REUTERS