Venezuela formally asks Brazil for the extradition of five rebel soldiers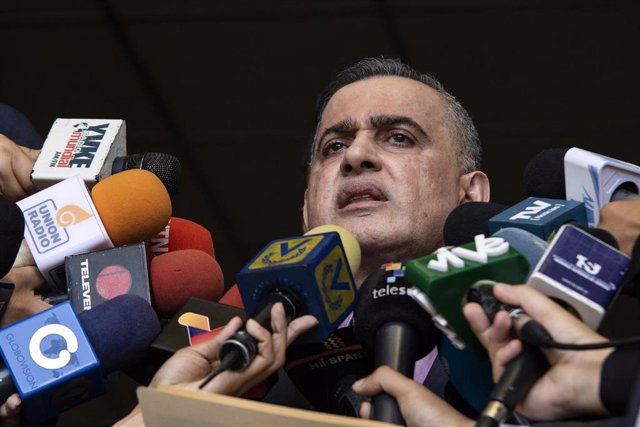 The attorney general of Venezuela, Tarek William Saab. – Rayner Pena / dpa – Archive
MADRID, Jan. 3 (EUROPE PRESS) –
Venezuela has formally requested this Thursday the extradition of the five military uprisings of the Venezuelan Army involved in the incident last December 22 in two barracks in Luepa, in which an officer died, and who are currently in Brazil as refugees.
This was reported by the attorney general of Venezuela, Tarek William Saab, through his Twitter account, where he added that the petition has been sent to his Brazilian counterpart, Augusto Aras, informing him of the start of the procedures for extradition.
"The Venezuelan Public Ministry, in the exercise of its constitutional and legal powers, proceeds to formally request the necessary formalities from the Federal Republic of Brazil, in order to make the aforementioned citizens available to the Venezuelan authorities," according to It can be read in the letter that accompanies Saab's messages.
In this context, Venezuela has reminded Brazil that in the case of the rebel military there is no right to shelter because "they have committed what can be considered serious common crimes."
According to Venezuelan authorities, "a group of armed terrorists" attacked two military barracks in the Gran Sabana municipality, in Luepa, and stole 120 assault rifles and nine rocket launchers.
"From Peru they enter Colombia and also receive support in Brazil. It is a coup strategy of triangulation of governments of the Lima cartel to produce violence, death and political destabilization in Venezuela," said Venezuelan Foreign Minister Jorge Arreaza on Twitter.