Venezuela denounces that "coercive" US policies are "a general attack on the people"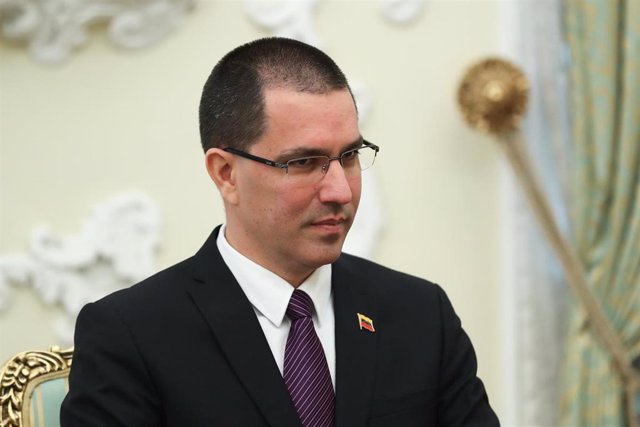 Venezuelan Foreign Minister Jorge Arreaza. – – / Iranian Presidency / dpa
MADRID, Jan. 27 (EUROPE PRESS) –
The Foreign Minister of Venezuela, Jorge Arreaza, denounced Monday that the "coercive and unilateral measures" that the United States has imposed on the country are "a general attack on the people."
Arreaza has accused "the right" of lying "shamelessly" to his followers, well, he said, announces that the sanctions are against the Government of Venezuela, "against the regime", but "the truth" is that "coercive measures They directly affect the production of oil and goods, the importation of food, medicines, supplies and spare parts, "he denounced through his Twitter account.
Hours earlier, the Foreign Minister has also said that at the words of some opposition deputies, whom he has described as "deliveries", who travel the world asking for "more sanctions against Venezuela", he cannot help imagining, he said , "the blunt response" that the people "will give them with their vote in the parliamentary elections."
Arreaza has thus made reference to some of the statements that several opposition politicians, including that of the "president in charge" Juan Guaidó, have made during the last days, advocating actions in Venezuela.
During his international tour, Guaidó, for example, after passing through Spain, claimed last Saturday in Madrid "actions to end the suffering" of the Venezuelan people, because although the recognition of their struggle "had its effect", this one " is not sufficient".