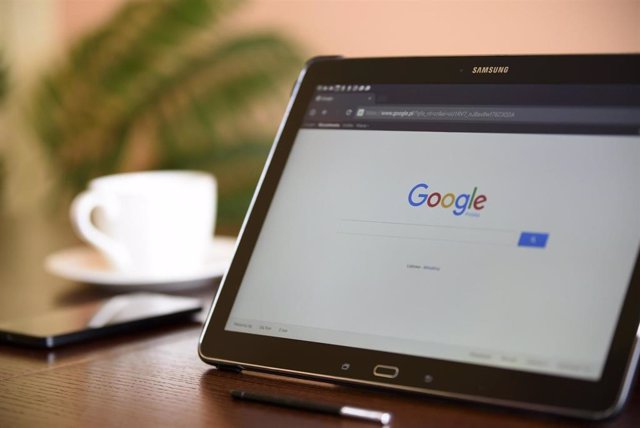 Google file photo. – PIXABAY
MADRID, Dec. 3 (EUROPE PRESS) –
The administration of the US president, Donald Trump, announced Monday that it will impose 100 percent tariffs on French products such as champagne and cheese, among others, in response to the 'GAFA rate', the French 'Google rate' with the that the country will require American technology companies to pay a tax for the income received in exchange for their digital services.
The United States Trade Representative, Robert Lighthizer, has indicated that, after conducting an investigation, he has concluded that this tax is "incompatible with the current principles of international fiscal policy and is unusually burdensome for affected US companies," including Alphabet Inc, Facebook, Apple and Amazon.
Thus, Lighthizer has ensured that the US Government is also considering opening similar investigations on the taxes applied by Austria, Italy and Turkey on the digital services provided by these companies.
According to information from the local television network France 24, the new tariffs will fall on 63 French products of different categories, including champagne, bags and cheese with an approximate commercial value of 2.4 billion dollars.
"The action proposed by the United States includes additional tariffs of up to 100 percent on certain French products," the Lighthizer Office said in a statement, warning that Washington's decision is "a clear sign that the United States will take action against digital tax regimes that discriminate against or impose undue burdens on US companies. "
The Washington measure comes five months after France officially enacted – last July – the one known as the GAFA rate (by the initials of Google, Apple, Facebook and Amazon), its own 'Google rate', which sets the tax of 3 percent on the turnover of the digital business whose worldwide sales exceed 848 million dollars worldwide and 28 million dollars in France.
This initiative obliges multinationals to pay taxes in France for the benefits they obtain thanks to French Internet users and with which the French Government hoped to raise some 565 million dollars annually.
After its entry into force, the representative of Commerce of the United States – which depends on the White House – announced the beginning of an investigation against France for its fee considering that it was "unfairly" directed against the US giants.