US urges Russia to push for Syria ceasefire
US State Department spokeswoman Heather Nauert called for an "immediate end to offensive operations" in the region to allow aid workers to treat the wounded.
"The regime claims it is fighting terrorists, but is instead terrorising hundreds of thousands of civilians with airstrikes, artillery, rockets, and a looming ground attack. The regime's use of chlorine gas as a weapon only intensifies the misery of the civilian population," she tweeted.
"#Russia has the influence to stop these operations if it chooses to live up to its obligations under the #UNSC ceasefire."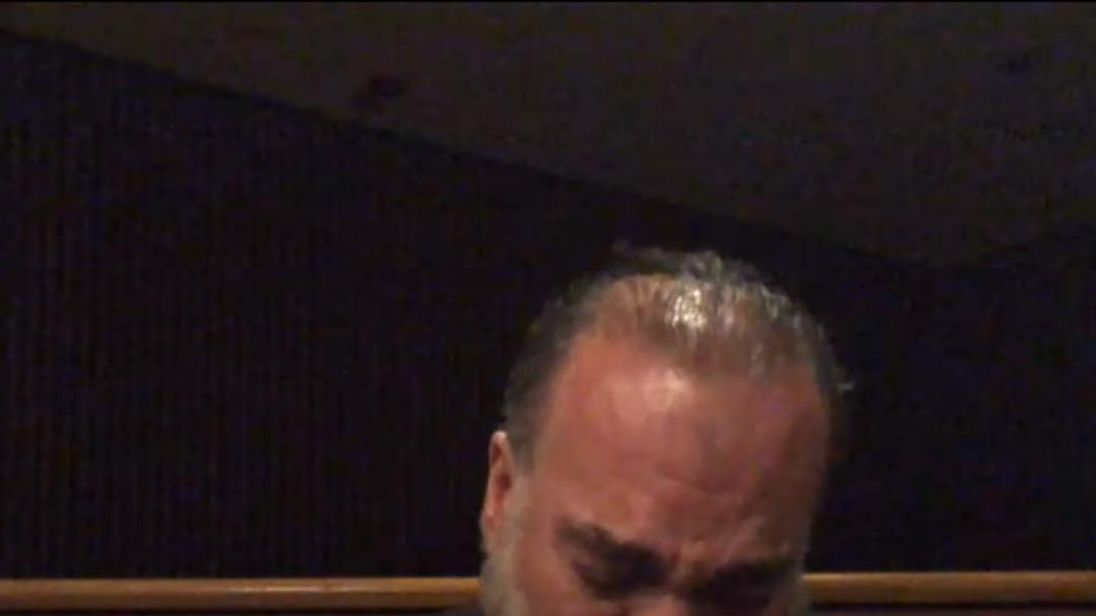 The comments follow Vladimir Putin ordering daily five-hour ceasefires in airstrikes.
Charity Save the Children said the "humanitarian pause" ordered by the Russian leader was not a good enough measure to avoid further civilian casualties in the region.
More than 520 people are thought to have died as a result of relentless attacks by the Syrian government last week.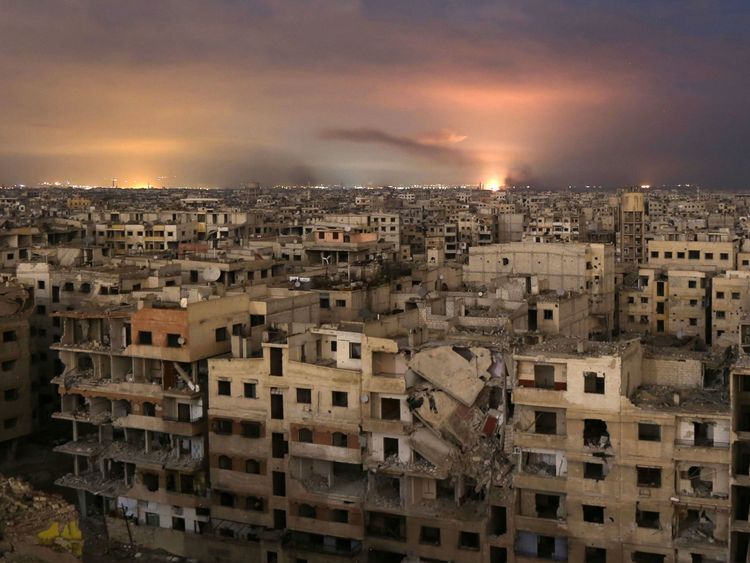 New footage obtained by Save the Children and given to Sky News shows the shocking aftermath of a strike on the office of a Syrian aid group on Saturday, hours before the UN Security Council voted on a 30-day ceasefire.
Children are seen screaming as they scramble clear of the rubble while the dust clears. It is believed 46 families had been sheltering in the building before it was hit.
Three of those staying there were injured, including two young girls.
The charity – which works with partner organisations in Syria to help those affected by the ongoing conflict – has urged the UN to immediately implement the month-long ceasefire voted for over the weekend.
:: The complex who's who of Syrian civil war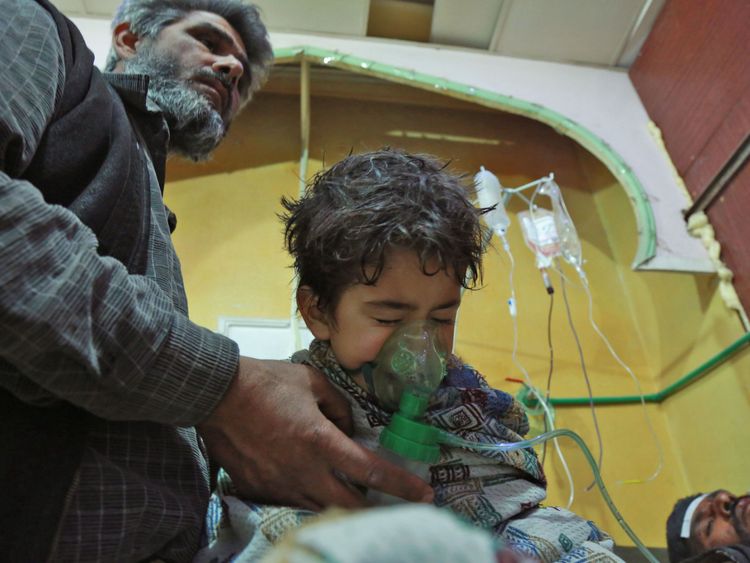 The charity said that the "humanitarian corridor" proposed by the Kremlin, designed to allow civilians to leave the enclave during the "pause" period, would do little to protect families from the "horrifying and never-ending violence".
Local response director Sonia Khush urged the UN to implement the agreed month-long ceasefire immediately.
"As this conflict enters its eighth year, it's clear that it is far from being resolved, and all parties involved continue to show utter contempt for children's lives and wellbeing," she added.
"The fighting must cease and aid agencies must be allowed to deliver lifesaving humanitarian assistance, or more children will die."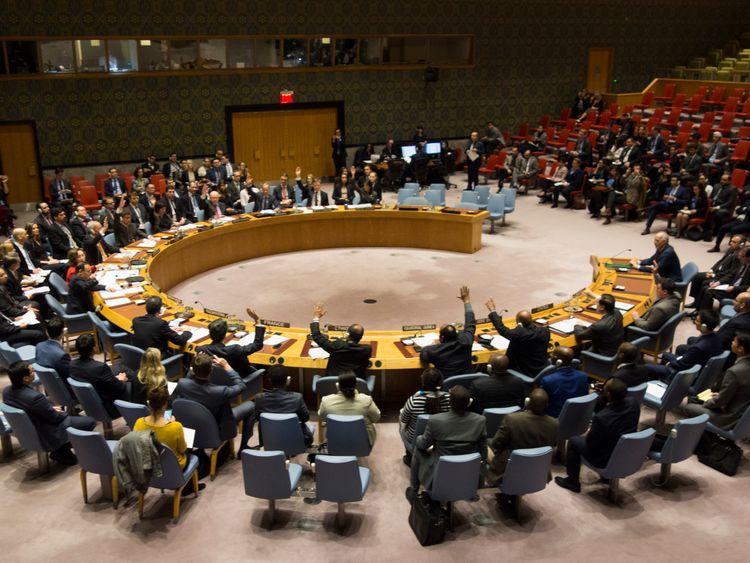 The five-hour daily pauses are due to start on Tuesday, with Monday having seen further strikes.
More from Syria



Boris Johnson: West 'shouldn't stand by' over Syria gas attack in eastern Ghouta




Syria: Putin orders daily 'humanitarian pause' in eastern Ghouta




Syria regime 'in deadly chlorine gas attack on civilians'




Syria conflict: Six dead in Ghouta airstrikes day after ceasefire agreement




UN backs ceasefire 'without delay' in Syria




Syria conflict: Fresh airstrikes on eastern Ghouta as UN set to vote on ceasefire
Aid workers in eastern Ghouta estimate that 4,100 families are now living in underground basements and shelters in a bid to protect themselves from airstrikes, with more than half of them without water, sanitation or ventilation.
In total, 350,000 people are trapped in eastern Ghouta, with many of those still alive unable to bury their loved ones due to the ongoing shelling.