US slaps tariffs on EU steel and aluminium
US President Donald Trump said in March that he would slap a 25% tariff on imported steel and a 10% tariff on imported aluminium, citing national security interests.
But he had granted an exemption to the EU, Canada and Mexico.
That exemption was due to expire on Friday.
:: Trump's tariffs – What you need to know
US commerce secretary Wilbur Ross said talks with the EU had made progress but not enough to continue the exemptions.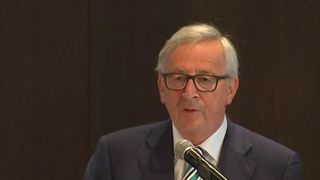 Talks with Canada and Mexico over the North American Free Trade Agreement had been "taking longer than we had hoped", he said.
He added: "We look forward to continued negotiations, both with Canada and Mexico on the one hand, and with the European Commission on the other hand, because there are other issues that we also need to get resolved."
US stocks have fallen since the news broke.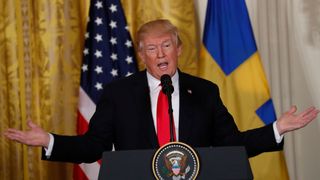 Canada has hit back, announcing retaliatory duties on American goods worth up to Can$16.6 billion (USD$12.8 billion).
Canadian Prime Minister Justin Trudeau said the US tariffs were "totally unacceptable."
"These tariffs are an affront to the long standing security partnership between Canada and the United States, and in particular, an affront to the thousands of Canadians who have fought and died alongside their American brothers in arms," he said, noting the US national security justification for its measures.
The UK government said it was "deeply disappointed" by the decision, adding that the UK and other EU countries were close allies of the US and should be "permanently and fully exempted" from the tariffs.
Gareth Stace, director of UK Steel, said: "President Trump had already loaded the gun and today we now know that the US administration has unfortunately fired it and potentially started a damaging trade war."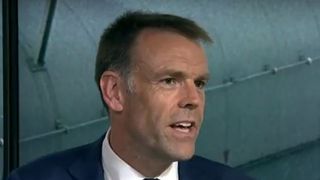 International Trade Secretary Liam Fox told Sky News: "It's very disappointing that the United States has chosen to apply steel and aluminium tariffs to countries across the European Union, allies of the United States, and all in the name of national security.
"And, in the case of the United Kingdom, where we send steel to the United States that is vital for their businesses and their defence industry, it is patently absurd."
Jean-Claude Juncker, president of the European Commission, said it was "a bad day for world trade" and, echoing Mr Trudeau, called the tariffs "totally unacceptable".
EU trade commissioner Cecilia Malmstrom said: "Now that we have clarity, the EU's response will be proportionate and in accordance with WTO rules.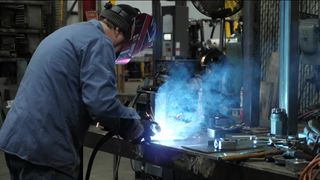 "We will now trigger a dispute settlement case at the WTO, since these US measures clearly go against agreed international rules.
"We will also impose re-balancing measures and take any necessary steps to protect the EU market from trade diversion caused by these US restrictions."
Germany's chancellor Angela Merkel said the tariffs were "illegal" and risked an "escalation spiral" in global trade.
But, speaking on CNBC, Mr Ross said any retaliatory measures against the US would be "unlikely to have much effect" on the US economy.
When asked about the reaction from the EU, he was quoted as saying he believed that "everyone will get over it in due time".
European and US equities lost ground slightly on fears the US measures could spark a trade war.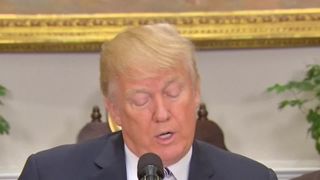 Sky News US correspondent Mark Austin said: "It's not a good atmosphere for any sort of negotiations about a separate trade deal between Britain and the US in a post-Brexit world.
"It does look as if Donald Trump's administration is going to take the route of conflict on trade."
The Confederation of British Industry's international director, Ben Digby, said the US move was "deeply concerning" for UK businesses.
"There are no winners in a trade war, which will damage prosperity on both sides of the Atlantic."