US Secretary of State arrives in North Korea
Mr Pompeo will also press for the release of three US prisoners from the country.
He said that he hopes North Korea will "do the right thing".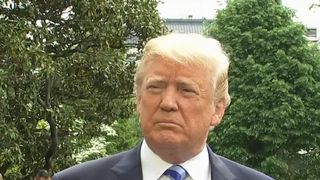 President Trump has said the time and date of his planned meeting with Mr Kim have now been agreed on, but he has yet to reveal where or when it will happen.
"We think relationships are building with North Korea. We will see how it all works out. Maybe it won't. But it can be a great thing for North Korea, South Korea and the entire world," Mr Trump said.
Asked whether the three Americans held in North Korea would be freed, Mr Trump told reporters: "We'll all soon be finding out. We'll soon be finding out. It would be a great thing if they are."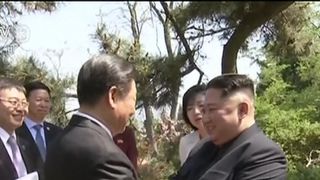 Mr Trump broke the news while announcing his plans to withdraw from the Iran nuclear agreement.
Mr Pompeo made a secret visit to Pyongyang when he was the head of the CIA.