US confirms the death of two US military in an attack in Afghanistan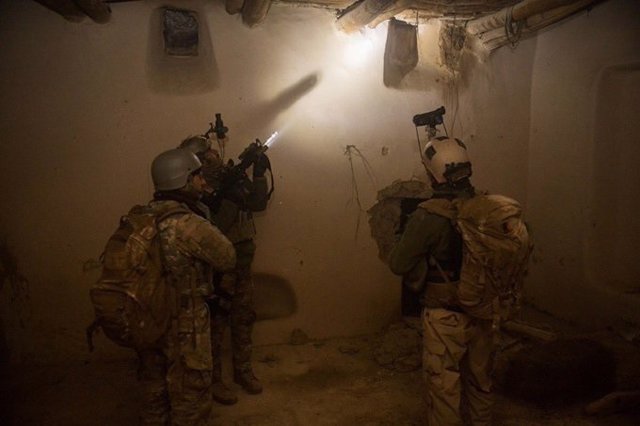 Image of Afghan military on a mission. – AFGANO MINISTRY OF DEFENSE – Archive
Afghanistan confirms that three of its soldiers have also been injured in this attack
MADRID, Feb. 9 (EUROPE PRESS) –
The spokesman for the US Forces in Afghanistan (USFOR-A), Sonny Leggett, has confirmed the death of two US military in an attack on Saturday in Nangarhar province, in Sherzad district, which also killed six.
"Reports indicate that an individual with an Afghan uniform opened fire on the United States and Afghan forces with a machine gun," said the US spokesman in statements collected by Afghan television Tolo News.
In addition, Leggett has indicated that they continue to collect information about what happened, as well as about the "cause" that has motivated this attack, which so far is "unknown." "The incident is being investigated," he said.
For his part, the governor of Nangarhar, Shah Mahmood Miakhel, has confirmed that three Afghan soldiers of special operations have also been injured in this attack. "There were special Army units and support troops in the district," he said.
The governor has assured that the attacker also died in the shooting. "It is still unclear who was influenced or if it was a mistake," he added, since no group has claimed responsibility for this attack.
The situation in Afghanistan is complicated and that about 426,000 people were displaced during the past year because of the conflict that the country is going through, according to data from the United Nations Office for the Coordination of Humanitarian Affairs (OCHA).
Clashes increased during 2019 in the country despite the peace talks between the United States and the Taliban, in which the Afghan government is not participating for now.
The future peace agreement would include a timetable for withdrawal of US and international troops and guarantees from the Taliban that the country will not become a refuge for militiamen of terrorist groups.