US condemns the "unjustified" use of force in the context of protests in Hong Kong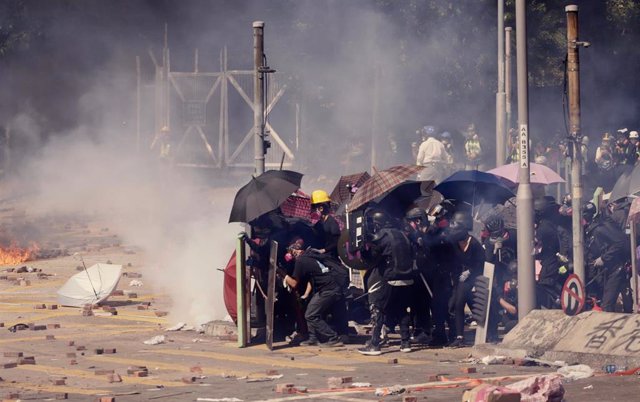 Students of the Polytechnic University of Hong Kong. – Liau Chung-Ren / ZUMA Wire / dpa
WASHINGTON, Nov. 18 (Reuters / EP) –
The US authorities have condemned this Sunday at the last minute the "unjustified" use of force against protests in Hong Kong, as reported by a senior US administration.
"We condemn the unjustified use of force and urge the parties to refrain from carrying out violent acts and committing themselves to a constructive dialogue process," he said.
In this regard, he stressed that "as President (Donald Trump) has said, the United States expects Beijing to honor its commitments under the Sino-British declaration and protect Hong Kong's freedom, its legal system and its way of life. democratic. "
The words of the senior Trump administration have taken place after the Hong Kong Police raided the headquarters of the Polytechnic University on Monday, which had been occupied for days and had become the epicenter of the latest anti-government protests.
The agents entered the university campus at around 5.30 am on Monday morning (22.30, Spanish peninsular time), where they began to make arrests after reducing the students, who set fire to the main access of the campus.
The public network RTHK has reported that several witnesses say the agents have kicked some of the protesters when they were already on the ground.