US changes policy to allow elephant trophy imports
The practice was banned under Barack Obama's administration in 2014 but the US Fish and Wildlife Service considered lifting that ban late last year.
Their argument was that allowing big game hunters to kill elephants could help raise money for conservation efforts.
At that point, there was an outcry from both sides of the political spectrum and President Trump intervened.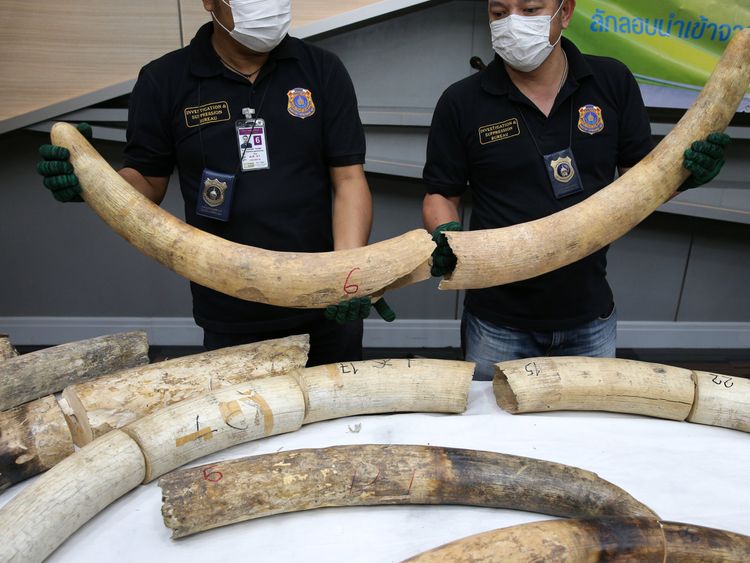 In November, he wrote on Twitter: "Big-game trophy decision will be announced next week but will be very hard pressed to change my mind that this horror show in any way helps conservation of elephants or any other animal."
But it has now emerged that earlier this month, Interior Secretary Ryan Zinke said in a memorandum that the importation of elephant trophies will now be approved on a "case-by-case basis".
The memo states: "The Service intends to grant or deny permits to import a sport-hunted trophy on a case-by-case basis pursuant to its authorities.
"As part of the permitting process, the Service reviews each application received… as to the status of and management program for the species or population to ensure that the program is promoting the conservation of the species."
:: Namibia elephant hunter: 'We do it because we love them'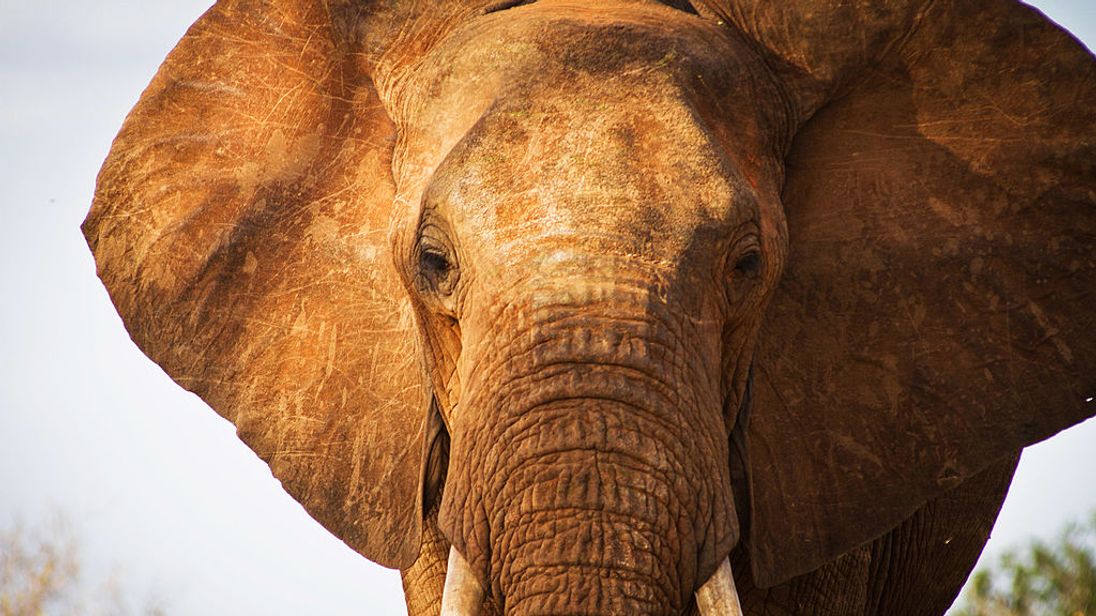 Despite his two adult sons, Eric and Donald Jr being keen hunters, Mr Trump told TMZ in 2012 that he was "not a believer in hunting".
Donald Trump Jr was pictured in 2011 holding a knife and the tail of an elephant he reportedly killed in Zimbabwe.
Tanya Sanerib, international legal director at the Centre for Biological Diversity, criticised Mr Trump for keeping the decision private – neither the Interior Ministry or US Fish and Wildlife Service has announced anything official other than putting the memo on its website.
She added: "Elephants aren't meant to be trophies, they are meant to roam free."
The letter from Mr Zinke, who oversees US Fish and Wildlife and also enjoys hunting, refers to a December ruling in a lawsuit which challenged the ban.
:: Cracking down on elephant poachers from the air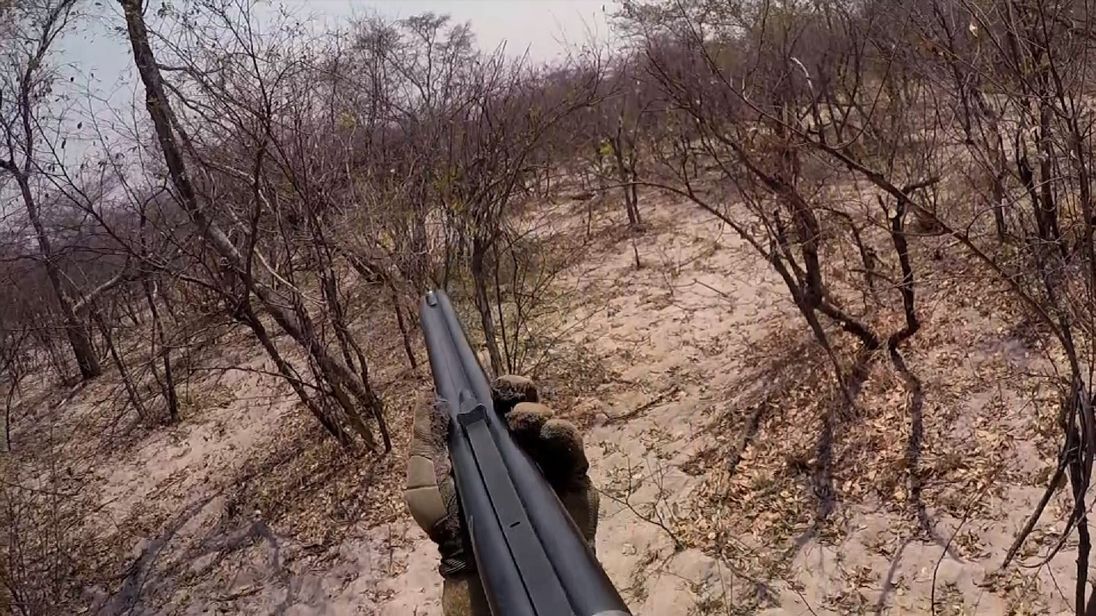 It is not the first time the US Fish and Wildlife Service has removed protection for animals: in June it lifted protections against hunting grizzly bears near Yellowstone National Park.
In October, it started to allow African lions killed in Zimbabwe and Zambia to be imported, whereas previously only those killed in South Africa could be brought into the US.
The issue of Americans killing big game overseas was in the news in 2015 after dentist Walter Palmer killed Cecil the lion in Zimbabwe.
Although Mr Palmer said his hunt was legal and he had the required permits, he was widely criticised.
The African elephant has been classified as a threatened species since 1979, suffering from demand for its ivory tusks, illegal poaching and loss of its natural habitat.
:: Cecil The Lion's Killer Will Not Face Charges
More from Animals



Warring Matabele ant soldiers 'retrive injured from battlefield'




Glasses reveal how the mantis can see in 3D even when humans can't




'Talking' killer whale Wikie should be freed from captivity, charities say




Animal-smuggling 'kingpin' arrested in Thailand




London Zoo reopens after aardvark and meerkats die in fire




London Zoo to reopen after blaze kills five animals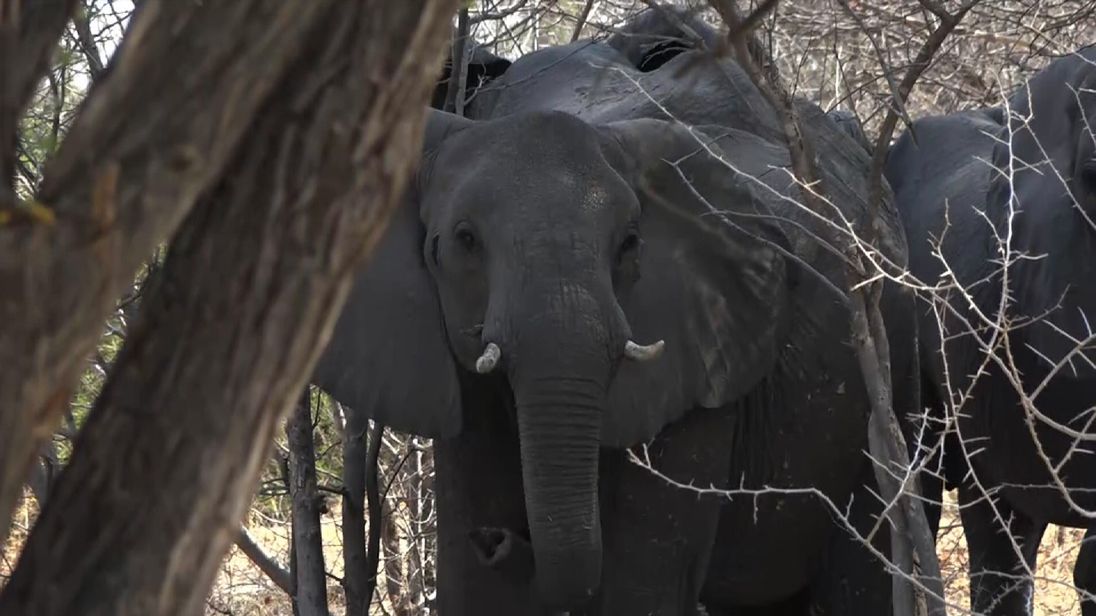 More than 12,500 elephant trophy items were imported into US between 2004 and 2014, almost 5,000 of which originated from Zimbabwe, according to the charity Born Free.
The World Wildlife Fund said the African elephant population was now around 415,000, compared with as many as five million in the early part of the 20th century.