US bans entry to people who have recently been to China because of the coronavirus alert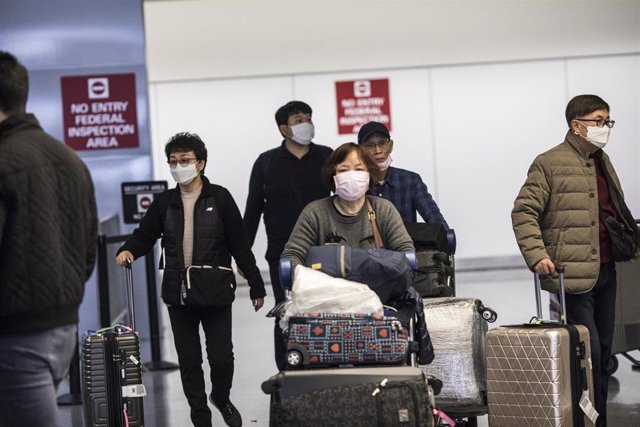 San Francisco Airport – Brian Feulner
NEW YORK, 1 Feb. –
The United States has announced that it will prevent the entry into the country of citizens who have been in China for the last 14 days due to the global emergency of the coronavirus, in a decision highly criticized by Beijing in understanding that this prohibition goes against the recommendation of the World Health Organization (WHO), which in no case advocated the imposition of movement restrictions.
The measure, which will take effect on Sunday, is part of Washington's decision to place China on the list of Tier 4 countries. Under the order, entry will be restricted to all foreigners who have been in China. during the last 14 days, excluding direct family members of US citizens and permanent residents.
Chinese Foreign Ministry spokeswoman Hua Chunying has repudiated this decision. "In fact, WHO specifically insisted that such impediments not be imposed, but the United States has decided to act just the opposite, has set a bad example, and it is clearly not a gesture of goodwill."
"The Chinese people are doing their best to fight the outbreak," said the spokeswoman, who recalled that "the Chinese government has published information and shared data with the United States and the rest of the international community in a timely, transparent manner. and responsible".
Although China is the epicenter of the outbreak and the most affected country, the coronavirus has already spread to other countries in Southeast Asia and cases have also been detected in Europe and America.
Common signs of infection include respiratory symptoms, fever, cough and shortness of breath. In more severe cases, the infection can cause pneumonia, severe acute respiratory syndrome, kidney failure and even death.
In 2003, more than 600 people died worldwide (349 in China) due to SARS or acute respiratory syndrome, which left 5,327 affected in nine months.