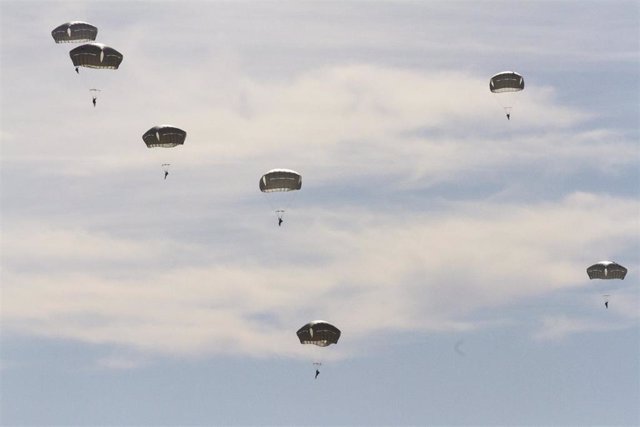 Paratroopers of the 82nd United States Airborne Division – 82ND AIRBORNE DIVISION / SGT. GIN-SOPHIE DE BELLOT
NEW YORK, Jan. 20 (EUROPE PRESS) –
The South Command of the Armed Forces of the United States has reported on Monday that more than a hundred soldiers in joint maneuvers with Colombian forces in the territory of Colombia.
US announces joint military maneuvers in Colombia from January 23 to 29
Specifically, 75 paratroopers of the 82nd Airborne Division and 45 members of the US Army will participate in an airborne assault exercise on Colombian and US C-130 Hercules aircraft simulating the capture of an airport.
"This airborne exercise demonstrates the interoperability, lethality and professionalism of our military," said US admiral Craig Faller, commander of the Southern Command.
The announcement comes the same day that the US Secretary of State, Mike Pompeo, visited Colombia in a sample of the tune with the Government of President Iván Duque and in support of the self-proclaimed President of Venezuela, Juan Guaidó.