Up to 63 people wrongly removed over Windrush
The Home Secretary said on Tuesday that his department was investigating the cases following fears people who had been in the country lawfully for decades may have been forced to leave.
Officials have examined 8,000 records dating back to 2002. They found that, of the 63, 32 are foreign national offenders, while 31 were people subject to "administrative" removals.
Appearing at the Commons Home Affairs Committee, Mr Javid emphasised that the figures are not final and are subject to change.
:: Windrush victims urged to give evidence for compensation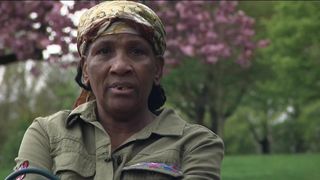 He said: "I've asked officials to be absolutely certain and thorough and check over every record and make sure."Theresa May, speaking to reporters after talks with Turkish President Recep Tayyip Erdogan, backed the Home Office's response to the scandal.
She said "a number of steps" have been taken to help members of the Windrush generation to obtain documents showing their legal right to be in the country or to "take up that offer of citizenship that has been given".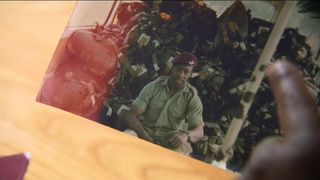 "The Windrush generation have a right to be here, they are British, they are part of us, and I think you see that reflected in the arrangements we have put in place," the prime minister added.
The figure given by Mr Javid is much lower than estimates of the number of potential victims of the scandal, which was put as high as approximately 3,000 earlier this month.
But it is more than the "handful" a senior Home Office official suggested may be the case last week.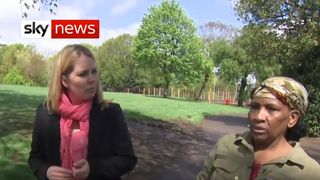 Shadow Home Secretary Diana Abbot told Sky News she was "glad we've got this figure" and accepted it, even though it is lower than feared.
"I've been asking them for some time of the number of those who have been deported. I also want to know the figures of those who have been detained," she said.
She added that she would continue to press for the numbers of those who have been detained and those who went back and have been unable to return to the UK.
Home Sec told @CommonsHomeAffs today that Home Office now believe 63 of Windrush have been deported – but they haven't yet been contacted. Nor has HO yet tried to work out how many people have been wrongly detained. I urged them again to do so. We will keep pressing for answers

— Yvette Cooper (@YvetteCooperMP) May 15, 2018
Former shadow home secretary Yvette Cooper, however, was scathing of Mr Javid's evidence, tweeting: "Home Sec told @CommonsHomeAffs today that Home Office now believe 63 of Windrush have been deported – but they haven't yet been contacted. Nor has HO yet tried to work out how many people have been wrongly detained. I urged them again to do so. We will keep pressing for answers."
The Home Secretary tells Home Affairs Select Committee as many as 63 Windrush generation may have been wrongly deported. This is the worst human rights and home affairs crisis in my time in politics. The Prime Minister's hostile environment stands in the dock, guilty as charged.

— David Lammy (@DavidLammy) May 15, 2018
Campaigning MP David Lammy tweeted: "The Home Secretary tells Home Affairs Select Committee as many as 63 Windrush generation may have been wrongly deported. This is the worst human rights and home affairs crisis in my time in politics. The Prime Minister's hostile environment stands in the dock, guilty as charged."