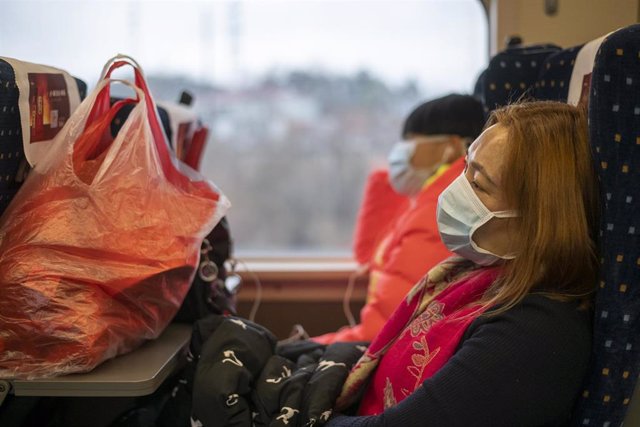 A woman with a mask to protect herself from the outbreak of the new coronavirus. – Dave Tacon
The Ministry of Health of the United Arab Emirates has announced that it has diagnosed several cases of the new coronavirus, which has already left a total of 132 dead and 5,974 affected, in a family that has returned from the Chinese city of Wuhan, epicenter of the outbreak.
This was reported by the official Emirati news agency, WAM, although the Ministry of Health of the United Arab Emirates has not provided details on the number of cases diagnosed. It has also reported that the condition of those affected is "stable" and that, currently, they are under medical observation.
Likewise, it has specified that, in coordination with the Emirati health authorities and authorities, it has taken "all necessary precautions in accordance with the scientific recommendations, conditions and standards approved by the World Health Organization (WHO)".
On the other hand, the Ministry of Health has specified that the epidemiological research centers of the country work "24 hours" to report early on any virus case, while indicating that the Emirati health system "works in a way very efficient "and that the cabinet" is following the situation closely in a way that guarantees the health and safety of all. "
Although China is the epicenter of the outbreak and the most affected country, the coronavirus has already spread to other countries in Southeast Asia and cases have also been detected in Europe and America.
Common signs of infection include respiratory symptoms, fever, cough, and breathing difficulties. In more severe cases, the infection can cause pneumonia, severe acute respiratory syndrome, kidney failure and even death.
In 2003, more than 600 people died worldwide (349 in China) due to SARS or acute respiratory syndrome, which left 5,327 affected in nine months.