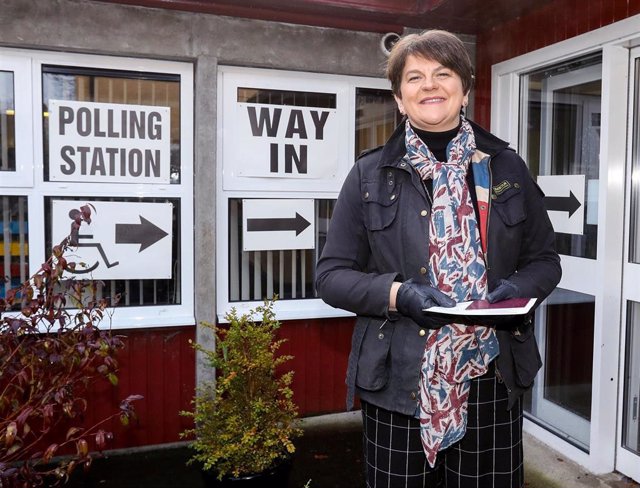 The Democratic Unionist Party of Northern Ireland, Arlen Foster – REUTERS / LORRAINE O'SULLIVAN
MADRID, Dec. 13 (EUROPE PRESS) –
The Democratic Unionist Party (DUP) has suffered a pronounced electoral collapse in Northern Ireland, which implies a loss of influence in the Palace of Westminster, as well as in its own parliament in favor of the supporters of the union of the island of Ireland and contrary to Brexit, as the first counts have pointed out this Friday morning.
According to these results that are not yet definitive, the fall of the unionists would mean the loss of two of the ten parliamentarians that had to date in the Lower House, which will hinder their influence to delay or block issues such as Brexit, something that Since formation, it has always been feared due to the particular situation of Northern Ireland in this whole matter.
Not only have things not gone well for the DUP outside, because at home they have also suffered a hard blow. In North Down, the seat of the Government, the DUP has not managed to take the place left by the president of Parliament Sylvia Hermon, by 3,000 votes that give the command of the Alliance Party for Europe, contrary to Brexit.
If the other projections are confirmed, Northern Ireland would have elected nine nationalist parliamentarians, seven from Sinn Fein, two from the Social Democratic and Labor Party (SDLP), and eight unionist parliamentarians, as reported by the British newspaper 'The Guardian'.
The party of Arlene Foster, who a year ago boasted of the influence it could have on the Conservative Government of the United Kingdom, has seen how now the Parliament of Northern Ireland acquires a symbolic inclination in favor of those who want the unity of all Ireland.