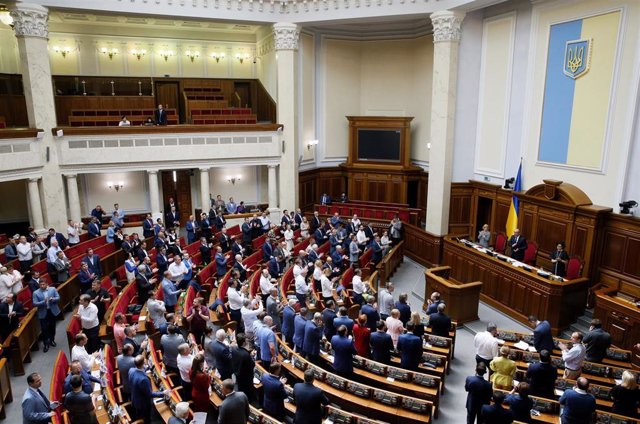 Parliament of Ukraine – REUTERS / VALENTYN OGIRENKO – Archive
KIEV, Dec. 12 (Reuters / EP) –
The Parliament of Ukraine has approved a law on Thursday that extends the validity of the "special status" in the eastern regions of the country controlled by pro-Russian separatist forces, a necessary condition to reach an agreement that ends five years of conflict in the area.
Ukrainian Parliament extends one year or "special status" of the eastern regions controlled by rebels
The standard, which affects the way in which local authorities work in this region, was approved in 2014 and, since then, has been extended several times. Russia and Ukraine have maintained contacts to try to reach a definitive agreement to put the conflict in eastern Ukraine.
The approach has materialized in the last meeting of the Normandy Quartet, formed by Russia, Ukraine, France and Germany, which ended on Monday with a statement advocating the real application of the ceasefire agreed in Minsk.
On Tuesday, the president of Ukraine, Volodimir Zelenski, met in Paris with the Russian president, Vladimir Putin, a meeting that served to stage the thaw between the two countries.