Ukraine and Georgia accuse Russia of impeding rescue operations in the Black Sea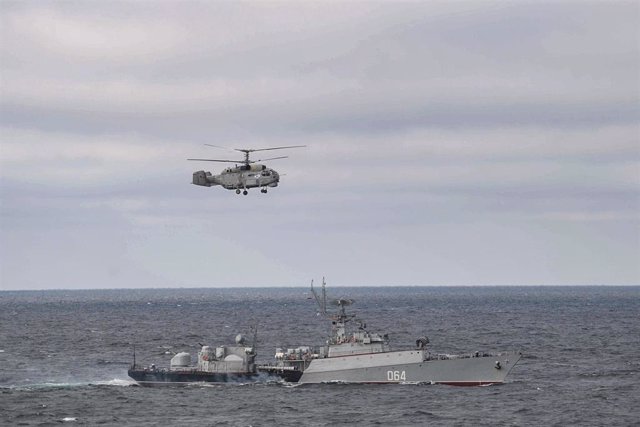 Image of a Russian military helicopter over the Black Sea. – Alexei Druzhinin / Kremlin / dpa
MADRID, Jan. 18 (EUROPE PRESS) –
Ukraine and Georgia have accused Russia on Friday of impeding rescue operations in the Black Sea before the International Maritime Organization (IMO), as reported by the Ukrainian Embassy in the United Kingdom via Facebook.
"The delegations of Ukraine and Georgia call the attention of IMO members for the illegal activities of Russia and the important implications they have in search and rescue operations in the Black Sea, the Avoz Sea and the Kerch Strait" , have moved.
In addition, since the legation they have ensured that the European Union and the United States support the document presented to the IMO.
This complaint adds to the already tense relationship between Ukraine and Russia. To the problem of gas must be added a wider political conflict between the two republics. In 2014, relations collapsed when Russia annexed Crimea, however, in December the Kiev Government and the pro-Russian forces in the region carried out the exchange of a large number of prisoners with a view to the end of this agreement. .