Ukraine accuses Russia of blocking the evacuation of civilians in Mariupol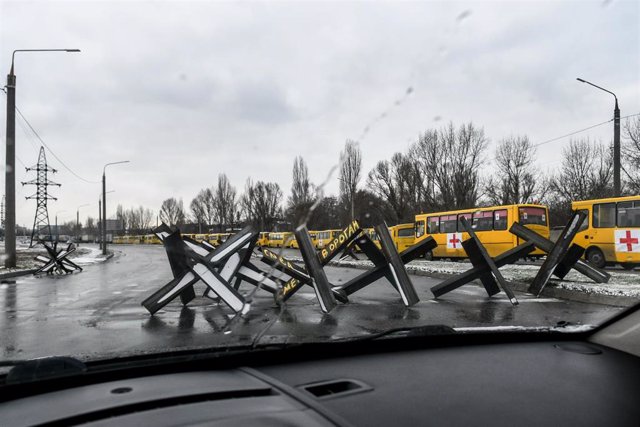 Follow live the latest news about the war in Ukraine
The Ukrainian government has accused Russian forces of blocking the evacuation of civilians from Mariupol, a city in the south-east of the country whose capture is key to Russia's bid to territorially unite Crimea with rebel-held Donbass areas.
The Armed Forces of Ukraine have taken to social media to denounce the breach of commitments and alleged attacks during the full evacuation in a warning joined by President Volodymyr Zelensky, among others.
The President pointed out that Mariúpol was "blocked", "exhausted" by the siege by Russian troops and allied rebels. "It's deliberate torture. The intruders deliberately cut communications, blocked food deliveries and water supplies. Turn off the power," he reviewed in a new video.
Zelenski cited the death of a child from dehydration as an example of such abuse, "perhaps for the first time since the Nazi invasion". "Listen to me, dear allies. A child died of dehydration. In 2022!" he emphasized.
Foreign Minister Dimitro Kuleba has also assured that Russia has not complied with evacuation plans, which the International Committee of the Red Cross (ICRC) is also collaborating on, meaning "300,000 civilian hostages in Mariúpol".
"A child died of dehydration yesterday. War crimes are part of a deliberate Russian strategy," Kuleba lamented in a message on Twitter, urging the international community to demand that Moscow respect humanitarian corridors.
The situation in Mariupol is confused, since there are hardly any connections or supplies. Médecins Sans Frontières (MSF) has confirmed the lack of heating and water to the point of collecting snow and drinking water, which would explain the dehydration of the civilian population.