UK struck by lightning 60,000 times in 24 hours
After a sunny start to the Bank Holiday weekend, with temperatures reaching 27C (80.6F), Saturday's balmy evening eventually broke into a violent thunderstorm accompanied by heavy rain.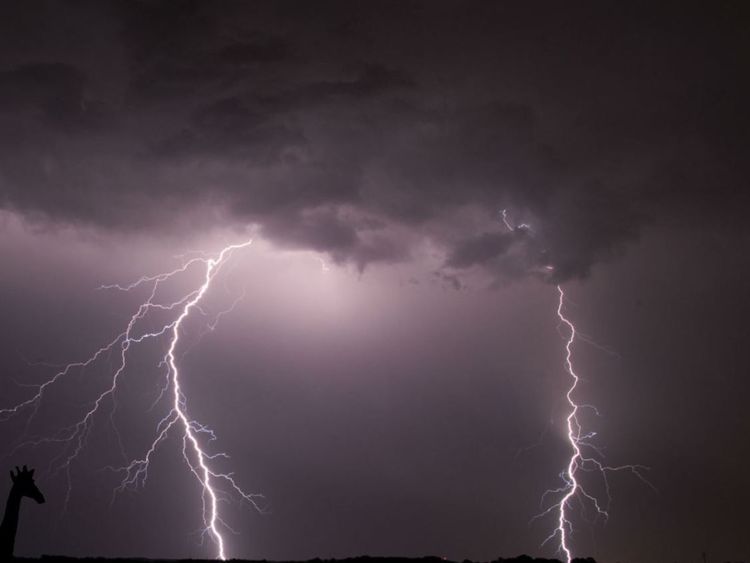 People across London and the south-west reported sheet lightening with frequent bright flashes, but few claps of thunder to be heard.
As the sky exploded with light, Nick Harvey from Crowborough, East Sussex, took a picture of the storm, tweeting "The #lightning is taking my breath away".
The Royal National Lifeboat Institution posted a photo of the storm above the Thames, lighting up the water close to their rescue station.
A dramatic shot of lightening illuminating the Shard in the capital was captured by data journalist Matthew Smith.
Videos shot in Wapping and Chiswick show the strobing effect of the lightening, as it flashes across the night sky.
A video taken in South Ruislip, Middlesex, by Thomas Wheeler shows the lightening in slow motion, as it snakes across the sky flash by flash.
Sky News weather presenter Jo Edwards said: "Heavy thundery showers will be a feature of the weather over the next few days, developing over southern counties and the south-west.
"Some places will face a deluge, with torrential downpours bringing significant rainfall. There'll also be frequent thunder and lightning with the risk of some large hail.
"Overnight the thunderstorms will move northwards to reach northern England, the Midlands and East Anglia by the end of the night."
Torrential thunderstorms could hit central and southern England, Wales and Northern Ireland on Sunday according to the Met Office.
With the muggy weather set to continue through the start of the week, bringing with it cumulonimbus clouds, thunderstorms could last until Wednesday.