UK set to be hotter than the Costa del Sol
Forecasters say the southeast could experience highs of around 25C, a few degrees warmer than the sunny Spanish holiday resort.
Temperatures here are also expected to be higher than in Rome and Athens.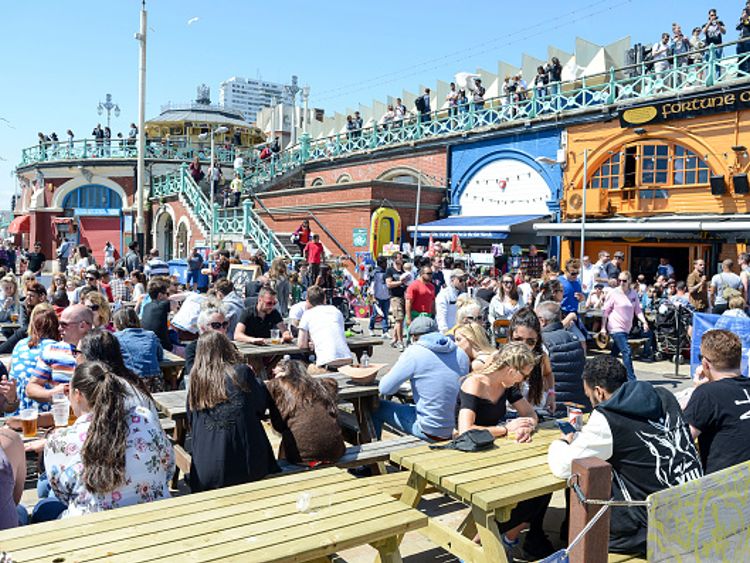 Met Office meteorologist Sarah Kent predicts temperatures of 15C to 16C for Monday and says the mercury will rise throughout the week.
The whole of England and Wales are set to enjoy sunny weather as continental air passes through, with thermometers rising to around 10 degrees above average for mid-April. However, Atlantic fronts mean some areas of Scotland and Wales will experience showers.
The Met Office says Saturday will see temperatures rising to the mid to high teens in some places. There will be some periods of rain on Sunday, it says – but that will make way for the Mediterranean weather.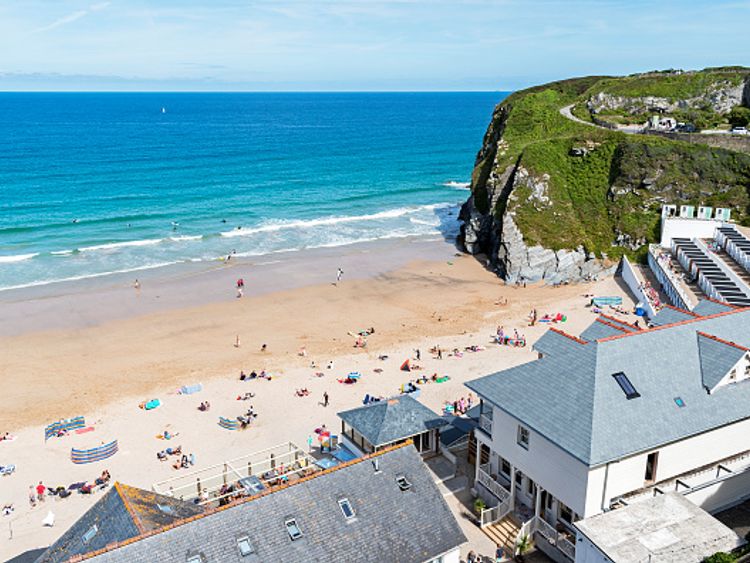 Ms Kent said: "By Tuesday across London we could see 18C, maybe 19C.
"By Wednesday, there's still going to be some patchy rain in parts of the northwest but England and Wales will have this continental air coming in.
"So, dry weather for them, plenty of sunshine again.
"Temperatures on Wednesday will again be highest in the southeast.
"London could see between 20C and 23C.
"And in fact, going further north, places like York could see 18C to 20C. Even for Glasgow, it could be 17C or 18C on Wednesday."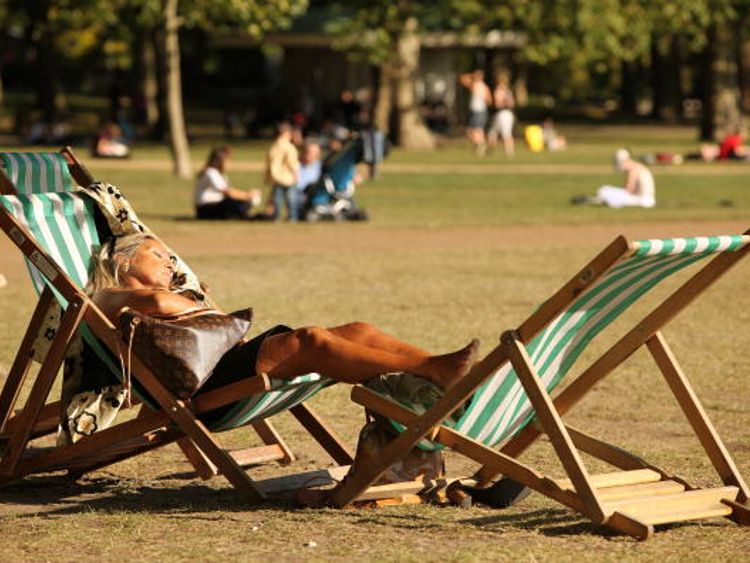 She continued: "The trend into the end of the week is to continue this feed of warmer continental air across England and Wales.
"Those frontal systems are always trying to battle into the northwest, so it could be cloudier there with some more mixed weather at times.
"But, by the end of the week, in the far southeastern corner we could see temperatures into the low to mid-20s."
Ms Kent said London could normally expect to see levels of 13C to 14C at this time of year, with an average of 12C to 13C normal for southern England.
More from UK



PM: There is 'no practicable alternative to the use of force'




LIVE: US, UK and France launch strikes on Syria




Paddy Jackson and Stuart Olding to leave Ulster Rugby after rape acquittals




Sir Cliff Richard breaks down in tears as he gives evidence during BBC trial




Homes 'earning more than owners' in areas




Sky Views: History is on May's side over Syria
The Met Office predicts that Athens will experience temperatures of 22C towards the end of next week, while Rome is expected to be slightly colder at 20C.
Forecasters say the Costa del Sol will see 21C weather.