UK protests to Iran over the "unacceptable" arrest of its ambassador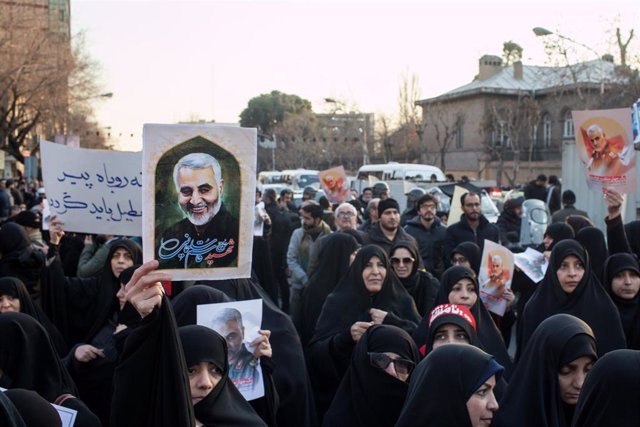 Protests with the United Kingdom Embassy in Iran – Adil Hussain Bhat
LONDON, Jan. 13 (DPA / EP) –
The Government of the United Kingdom has summoned the Iranian ambassador to London to convey his discomfort over the "unacceptable" detention of the British representative in Tehran, Rob Macaire, accused of participating in an illegal demonstration in the Islamic Republic.
"It is an unacceptable violation of the Vienna Convention and it is necessary to investigate it," said a spokesman for British Prime Minister Boris Johnson. London hopes to receive "full guarantees" that "this will not happen again," according to the Press Association.
The Iranian Foreign Ministry had already summoned Macaire on Sunday, which has defended itself by ensuring that it only wanted to attend a vigil in memory of the 176 people traveling on the Ukrainian plane shot down last week outside Tehran. The British ambassador has alleged that he abandoned the act when he acquired a political nuance.
Iranian Government spokesman Ali Rabiei has charged Monday again against the United Kingdom ambassador, considering that, with his "unusual presence" at the demonstration, he failed to fulfill his own duties. "He was released as soon as the police identified him," he said, according to Fars.
However, he has also directed his criticism towards London: "We ask the United Kingdom to stop interfering in the affairs of our country."