UK faces 'very significant' threat – anti-terror chief
Deputy Assistant Commissioner Dean Haydon, the UK's senior national co-ordinator for counter-terrorism policing, said it was vital the public remained vigilant.
Over the past year, police and the security services have been disrupting terrorist plots at a rate of roughly one every month.
Mr Haydon said although it was eight months since Parsons Green, the last attack that got through, the tempo of counter-terrorism investigations remained very high.
"The current threat level here in the UK is still at severe, that's where it's been since 2014," he said.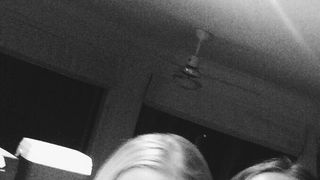 "It has gone to critical on two occasions, on the back of the Manchester and Parsons Green attacks, but we're currently at severe, which means an attack is highly likely."
Senior police and government officials have said counter-terrorism detectives and the security services are continuing to face an "unprecedented" level of investigations.
Mr Haydon said: "I'd encourage all members of the public to remain vigilant. The police and security services are working extremely hard, foiling and disrupting terrorist attacks all the time."
On Sunday, some of those who worked on the London Bridge investigation will join other members of the emergency services, politicians, survivors and bereaved relatives for a memorial service at Southwark Cathedral.
In a show of unity, the slogan #LondonUnited will be projected on to the bridge throughout Sunday.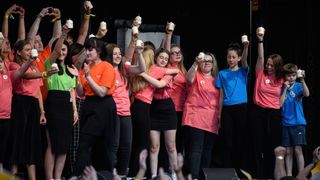 Across the capital and in other main centres of population, there has been a noticeable increase in security of late.
Hundreds of extra armed police officers have been recruited and trained to help improve response times to critical incidents.
At London Bridge, armed police managed to confront and shoot dead the three terrorists within eight minutes of the start of their attack.
Margaret Gilmore, a senior national security analyst, told Sky News that despite the large scale dismantling of Islamic State (IS or ISIS) in Syria and Iraq, the terror group still posed a significant threat and its surviving members continued to encourage supporters to launch attacks on the West, like the recent murder of two police officers and a member of the public in the Belgian city of Liege.
"These attacks really show that even though ISIS is now taking big hits in Iraq and Syria, they are still a threat back here," she said.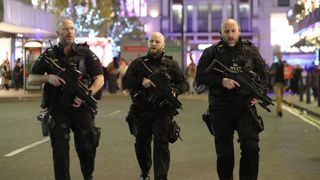 "That is because they are frantic to still be the terrorist group that any young person who wants to join will go to."
Ms Gilmore said that IS was desperate to direct or inspire more attacks in order to remain relevant and was using the internet to reach out to extremists here.
"They don't need territory, but they do need leaders and they need places to hide," she said. "The problem is that they are regrouping in other places where there is an element of lawlessness, places like Libya and the Philippines.
"Even though they've dispersed, they are still very adept at using the internet to continue trying to influence and radicalise others."
She added that even though authorities are stopping terrorist plots against the UK at a rate of one a month, officials know it is probably only a matter a time before another attack gets through.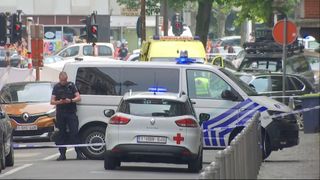 As part of Sunday's London Bridge commemoration, candles will be lit by relatives of the victims during the Southwark Cathedral ceremony, before an olive tree – known as the Tree of Healing – is planted in the cathedral grounds using compost from floral tributes left on the bridge in the aftermath of the murders last year.
More from Terror



Paris terror suspect: 'I am not afraid of you'




Opinion: 'Coptic Christians fear festive attacks but we will not give in'




Melbourne: Police to beef up Boxing Day Ashes test security




US Marine 'planned Christmas Day terror attack on San Francisco'




'Foiled terror plot': Police given more time to question men after raids




Armed police and bollards at UK Christmas markets to counter terror threat
A procession from the cathedral to Southwark Needle, at the corner of London Bridge and Duke Street Hill, will take place following the ceremony, and a minute's silence will be held at 4.30pm.
Mayor of London Sadiq Khan said the city would honour the victims of terror attacks "through our actions and standing united against terrorism and in hope for the future".