Two thirds of Venice under water in the worst week of flooding in 150 years
VENICE (ITALY), Nov. 17 (Reuters / EP) –
Two thirds of the city of Venice are under water after a 1.5-meter flood, and this is already the worst week of tides since they began to register, in 1872, a century and a half ago.
The authorities had warned that the flood could reach 160 centimeters this Sunday at high tide, scheduled for 13.10 hours, although it has finally fallen below.
The flood record is at 194 centimeters, a figure of 1966, and last Tuesday they reached 187 centimeters, far from the usual tides of between 80 and 90 centimeters.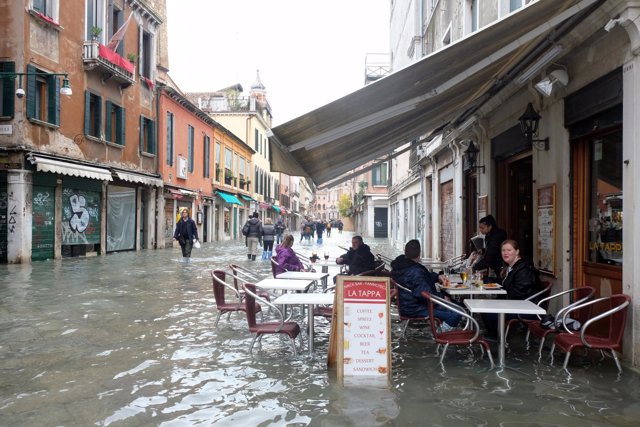 The Plaza de San Marcos is totally flooded despite the work of hundreds of volunteers who try to mitigate the consequences of the flood. The mayor, Luigi Brugnaro, estimates damage since Tuesday at about 1,000 million euros.
Meanwhile, in Florence and Pisa, the authorities monitor the Arno River before the flood caused by heavy rains and the longest river in Italy, the Po, has also detected an increase in flow of about 1.5 meters. The Po passes through Turin.