Two soldiers die when they crash with their fighter in northeastern Algeria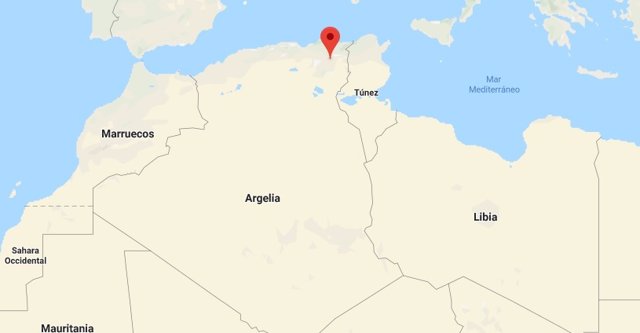 A military plane crashes in the Algerian province of Oum El Bouaghi. – GOOGLE MAPS
MADRID, 28 (EUROPE PRESS)
A pilot and a military co-pilot have died after crashing aboard a Sujói SU-30 fighter of the Algerian Air Force in the province of Oum El Buaghi, in northeastern Algeria, as confirmed by the Ministry of Defense in a statement published this Tuesday.
In its brief, the Ministry of Defense has indicated that the accident took place on Monday night at 10 pm during a night training flight and that the deceased are a pilot of the Algerian Air Force and its co-pilot.
The plane has crashed in an unpopulated area located near the town of Mechta Chimot, about 16 kilometers from the Aïn Zitoun area, in the Oum El Buagui region.
"On the occasion of this terrible accident, Major General Chanegriha Said, Chief of Staff of the Popular National Army, has shown his sincere condolences to the families of the two victims and has ordered the immediate opening of an investigation to clarify the causes of the accident, "said the Algerian Ministry of Defense.