Two percent of French gas stations run out of fuel because of the strike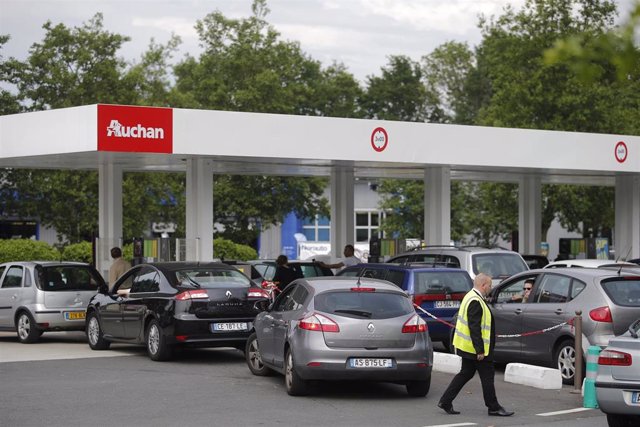 Queues at a gas station in France – STEPHANE MAHE / REUTERS – Archive
PARIS, Dec. 23 (Reuters / EP) –
Approximately 2 percent of the 11,000 gas stations in France have run out of fuel supply as a result of the indefinite strike called by the unions against the pension reform promoted by the Government of Emmanuel Macron.
The French Union of Petroleum Industries (UFIP) has reported this figure following the decision taken on Sunday by the Lavéra refinery in Martigues, on the French Riviera, which voted in assembly to paralyze production.
The Martigues refinery has the capacity to process 210,000 barrels per day and has ceased operation early this Monday.
Also on Monday, workers at the terminal of the Maritime Industrial Company (CIM) in Le Havre, which manages approximately 40 percent of French crude oil imports, voted to keep the indefinite strike started 20 days ago, but they have refused to paralyze the facilities, which would have seriously affected refineries and airports.
On the other hand, in the LyondellBasell petrochemical complex, on the Côte d'Azur, they have approved the assembly to stop the activity. Those who have also voted to stop the activity are the workers of the Grandpuits de Total refinery.
In any case, the Ministry of Energy has stressed that the supply to the gas stations is normal and has stressed that all the refineries in the country are functioning despite the strike. "All refineries in mainland France continue to produce and six of the seven refineries are shipping normally," the Ministry said in a statement.
Macron's labor reform proposal foresees the abolition of special regimes in sectors such as the railroad and forces them to work more years and up to 64 to get a full pension. In response, an indefinite general strike began 20 days ago that has paralyzed much of the transport.