Two climbers injured after Fair Head fall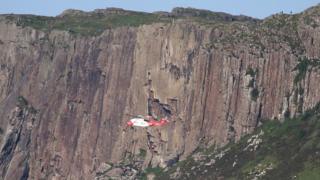 Two climbers have been seriously injured after falling at Fair Head, near Ballycastle, in County Antrim.
The two men were winched from Hell's Kitchen by an Irish coastguard helicopter and flown to the Royal Victoria Hospital in Belfast.
According to the Coastguard both climbers fell up to 50m and have been seriously injured.
Coastguard teams used rope rescue techniques to stretcher the casualties off the cliff face.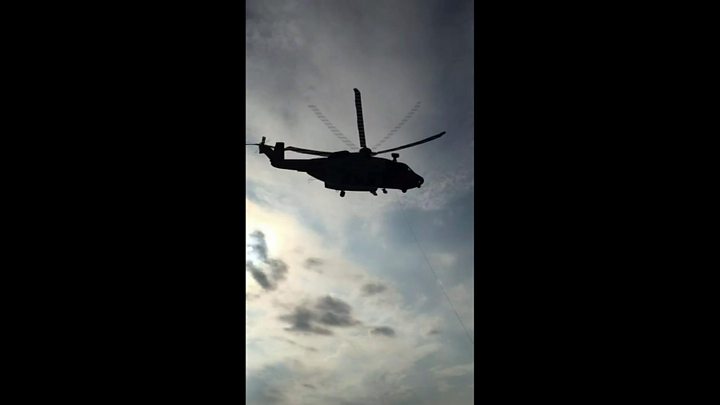 It is understood they were both on the same rope when the accident happened but that the rope stopped them hitting the ground.
They are believed to have suffered broken bones, friction burns and chest injuries.
Friends managed to lower them to the cliff base, where the Coastguard stabilised them before they were winched into the helicopter.
According to the Coastguard it was a difficult operation, as even though weather conditions were good the helicopter struggled to hover with no wind.
There were multiple 999 calls made to the Coastguard just before 16:00 BST on Sunday afternoon relating to the incident.