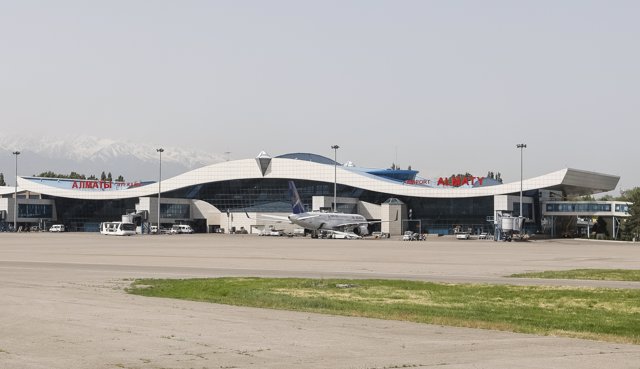 Archive image of the Almaty airport (Kazakhstan). – REUTERS / SHAMIL ZHUMATOV
The Government announces compensation for the families of the deceased and the preliminary investigation report for January 10
MADRID, Dec. 27 (EUROPE PRESS) –
At least twelve people have died after crashing on Friday a passenger plane of the airline Bek Air near the city of Almaty, in the southeast of Kazakhstan, according to the latest assessment of the Kazakh authorities.
After initially reporting fifteen deaths in the air accident, whose causes are being investigated, the Ministry of Interior has confirmed that the plane crash has killed twelve people and spread their identities. Of the total number of victims, eight people have died at the scene of the accident and another four have died in medical centers.
The incident has caused injuries to 53 people, who are being treated in hospitals. The Government has decreed the opening of an investigation commission that will be led by the country's prime minister, Askar Mamin, to determine the causes of the incident.
After the first meeting of the governmental commission of investigation under his presidency, Mamin has announced that the Executive will grant to the families a compensation of four million tengues (about 9,300 euros) for each one of the victims of the air accident and that the wounded will receive "the necessary financial aid".
In addition, he has told the Ministry of Interior to conduct an investigation of the air accident and the Ministry of Health to take "all necessary measures" to ensure the prompt recovery of those injured in the accident. Finally, it has advanced that the government investigation commission must complete its preliminary report on the accident by January 10.
According to the news agency Kazinform, the plane of the Kazakh company Bek Air has twice touched the take-off runway before getting up and shortly thereafter crashed into a two-story building.
The plane that crashed made the flight from Almaty to Nursultán and carried 95 passengers and five crew on board. The aircraft has crashed into a two-story building shortly after taking off from Almaty airport.
The Interior Ministry has confirmed that four foreigners were traveling aboard the aircraft, of which two are from Ukraine, one is from China and one is from Kyrgyzstan.
The president of Kazakhstan, Kassym Jomart Tokayev, has expressed his condolences for the accident and declared this Saturday as a day of national mourning in memory of the victims of the air accident.
The flights of the airline Bek Air have been suspended this Friday and the passengers who planned to fly have been refunded the amount of the tickets.